Part I – The Tear Down
This is the second instalment of a series on 'Applying Economic Principles to Fantasy Football.' The first piece addresses key principles discussed in this article about dynasty and can be found here.
You know that team. We all have one. It's the team you pretend doesn't exist; the league you think about leaving; the squad you'll never post on Twitter or message your friends about. Whether it's an aging roster on the comedown, a victim of bad luck, or an orphan team you took over, sometimes your dynasty team sucks.
Step 1: Admitting You Have a Problematic Roster
At Fantasy Intervention we know interventions aren't just for alcohol. So for the next installment of my series on optimizing your dynasty roster with the Pareto Principle, I'm giving your worst teams a 12-step program for resuscitation. This will cover steps one through three which encompass the teardown.
.
If you read my first article, you're used to analogies between fantasy football and economics. In a dynasty your starting lineup is your house, your bench youth is your savings account and your draft picks are your credit. When a roster is no longer good enough to win, with limited youth on the bench, a desperate manager has only one avenue left to improve their championship odds: trading draft picks.
If your team is stocked with studs who can pay off your fantasy mortgage this strategy works. But too often, teams with middling roster values go all in by moving picks to make their team better in the short term, creating future disaster. This is the fantasy equivalent of a subprime mortgage. One day the bill will come in and you won't be able to pay.
If this does not make sense: perhaps it's better explained by Margot Robbie in a bathtub.
You should be more concerned with the overall value of your roster than the value of your starting lineup. In a game as random as fantasy football, even the best teams aren't assured a title. If you are middle of the pack or worse, and trade a first round pick for a starter, your roster value does not magically increase. You may marginally increase the odds of winning short term, but hurt your chances going forward.
First round picks can be traded, but only do so if you have the roster value to withstand losing a top future asset. The league's seventh-best team is better off unloading aging assets now, moving to the bottom, and kickstarting a rebuild than risking it all for one last shot. The shortest rebuild is the one you choose to start, not the one forced upon you.
Step 2: Take Inventory
Once you decide it's time to move your dynasty team into the rebuild column, sort your assets in terms of where they fall on two scales:
1) Is the asset ascending, prime, or depreciating?
I mean this in terms of age and production. Is the player going to produce more later in their career, fall off within the next couple of years, or stay relatively stable (assuming good health)?
2) Is the asset closer to their ceiling value or floor value?
This is where market perception and player analysis comes into play. For Tennessee running back Derrick Henry, the answer to both questions is intuitive and linked. Clearly, the 27-year-old rusher is a depreciating or – as my colleague Corey Spala may argue – prime producer. The same should be said about his market value. It can only go down or stay the same.
For Raiders wide receiver Henry Ruggs, this may be an open question. The rookie fell short of expectations in 2020. You'd expect his production to increase in year two, but his value is being propelled now by draft capital and potential. If you are bearish on Ruggs long term, you may think he is closer to his ceiling market value now than his floor. Your evaluation of each payer still matters.
Let's think back to the concept of asymmetrical upside discussed in the last article, and apply it to these decisions as well. There is no objective criteria to definitively place each player in a bucket, but you should consider the following:
Age: An older player is likely closer to his ceiling production and value.
Athleticism: An elite athlete has a higher true ceiling even if he has a low chance of hitting said ceiling. I discussed the case of Washington running back Antonio Gibson in 2020 rookie drafts here, and how we should view him now, here.
Situation: A player in an ideal situation is closer to their ceiling value than one whose environment is cluttered. Denver wide receiver Courtland Sutton stands out as a player whose chances of hitting his ceiling outcome is lower due to his environment. Rebuilding teams should practice patience, take advantage of depressed market value, and hold or acquire Sutton in hopes his situation improves.
Step 3: It's Not You – It's my Roster Construction
Star players have limited value fluidity. They have the lowest likelihood of busting, but the least room to grow. Low-value teams need more fluidity in order to boost their chances of accruing value. They should convert stars into multiple different assets of equal or greater cumulative value but a wider range of outcomes. The example I used in my first article was Panthers running back Christian McCaffery, but let's discuss a less obvious player.
A name you may not think is a must-trade for rebuilders is Seattle wide receiver and human tank D.K. Metcalf.  When we think of rebuilding trade candidates, we typically discuss players whose value will depreciate before you reach your championship window. While Metcalf has youth on his side, he is the worst-case scenario asset for a rebuilder to cling to. His value as a top-three wide receiver is a ceiling projection. Being the WR10 in points per game this year, the Seahawks standout needs to improve his production in order to maintain his market value. The probability Metcalf improves enough in 2021 to not only justify his current price but raise it enough to accrue value is minuscule.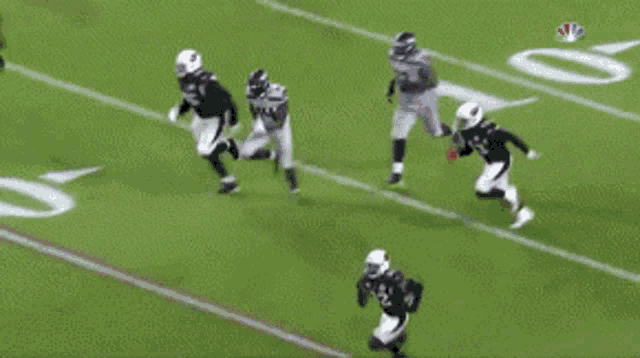 This is not an anti-Metcalf take. I have him ranked as a top-five dynasty wide receiver, but sometimes the hardest trades to make are the most crucial. Last year, a friend of mine and I (the law firm guy) took over an orphan and traded Saints wide receiver Michael Thomas – then the consensus WR1 – for Metcalf, Steelers wideout Chase Claypool, Courtland Sutton, and a 2021 first-round pick.
The bag was secured.
Most trades you make aren't this profitable, but the goal is to trade assets at their value ceiling – even young ones – for multiple high upside assets. To add value to your team you need next year's Metcalf, not the actual Metcalf. The same thought process should apply with Colts running back Jonathan Taylor, Vikings Wideout Justin Jefferson, and consensus top 2021 rookie Trevor Lawrence. 
It's time to take your young star into your office, sit them down and explain it's not their fault, but you need to move on.
Now My Team Sucks More… What's Next?
Congratulations! The hardest part – emotionally, at least – is over. If you made it this far you recognized your team's weaknesses, got rid of your short-term assets, and converted players at their value ceilings into players with much more room to grow. It's time for this demolition crew to take a quick break and come back strong. Next, we review steps four through six in Part II!
You can catch more fantasy and dynasty takes from Jakob Sanderson or get any questions answered on Twitter at @FF_RTDB! Be sure to follow Fantasy Intervention at @JoinOurCircle_ and check out articles from the rest of our Support Group!