Maybe it was by design, and perhaps it's just bad luck, and you haven't caught many breaks. Either way, the season is not going as you planned, and you've decided to build for the future. Whether you're tearing it down to the studs, or just trying to acquire some assets to rebuild before the trade deadline, how you go about your rebuild can determine if you'll return to the winner's circle or be back here again searching for answers. While trading for draft picks never hurts, targeting the right players is easier to turn things around quickly.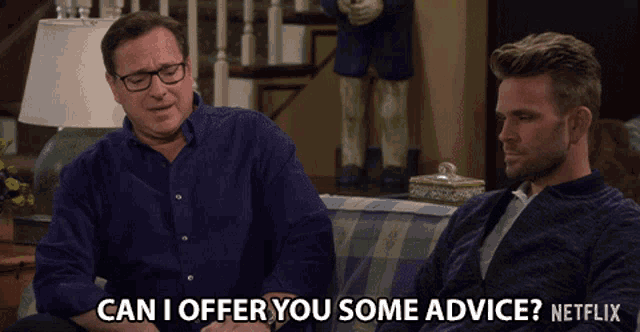 Trade Deadline Tips
My name is Ben Nestor, and I am a fantasy football manager who trades too much [Hi Ben!].
I admit it. I love to trade (sometimes to a fault). Through my years of fantasy football, I have learned the art of the trade, and here are my helpful tips for success before the trade deadline hits.
Create a Narrative – I find it is helpful to send a message along with the trade, explaining why the transaction makes sense for both sides. Things like "you have a good shot this year, and Player X is probably going to be better suited to break out next year."
The Pick Swap – Something I like to try to throw into a deal is a pick swap where I throw in a 3rd for their 2nd or a future 2nd for a 2nd this year. It may not seem like much to the other owner at that time, but you'll be picking a round or season earlier when the draft comes.
Know Your Trade Partner – Review their team and determine their weak spots (in your opinion). Point that out in communications. It never hurts to scare them into a deal they were not considering. However, do it in a way where it seems as if you are trying to help them.
Youngsters with a Brighter Future to Acquire Before the Trade Deadline
You all know the new big-name young talent in the league (i.e., Najee Harris, Jamar Chase, Kyle Pitts) who cost a lot of draft capital, and even contenders are unlikely to move them. However, that's not my focus. Below are a couple of younger players who have the skill and the opportunity in front of them.
Michael Carter, Running Back New York Jets
Michael Carter has had a solid couple of weeks during the "Mike White Era" and has established himself as the lead back for the Jets. Although he might have limited upside in 2021, the Jets will have the 2020 first-round tackle Mekhi Becton (6'7″ 364 lbs) back from injury next season. In addition, given the many holes on the Jets roster, it is unlikely they spend high draft capital on another running back. As a result, Carter could be a significant riser in 2022. 
Pat Freiermuth, Tight End Pittsburgh Steelers 
Another rookie who has shown flashes of potential, Pat Friermuth has top seven tight end potential in an offense where he rarely sees double coverage. The question for Friermuth is who his quarterback will be in 2022. Pittsburgh will likely go after an established veteran in free agency, as Mason Rudolph is not the answer. Make sure to play this up when making your pitch.
J.K. Dobbins, Running Back Baltimore Ravens 
A preseason favorite of most, J.K. Dobbins unfortunately tore his ACL in the preseason. The benefit of suffering this injury so early in 2021 is he should be ready for offseason workouts—as the typical recovery time is seven to nine months. Dobbins will also only be 23 and returns to one of the top running offenses in the NFL. If a contender has been stashing this chip all year, they may be ready to trade it in. 
Targeting 2022 Players Fighting for a Contract
One thing that can be mutually agreed upon by all is that players like money. So typically, when their future payday is in the balance, there is a little more motivation to put up numbers, helping them secure a future contract. Below are some names of players who are scheduled to be free agents after the 2022 season who should look to target.
Kirk Cousins, Quarterback Minnesota Vikings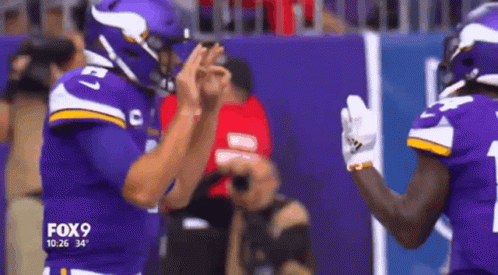 Kirk Cousins is in the midst of a career year, so trading for him may be difficult. Through ten games, he has thrown for 2,775 yards with 21 touchdowns and only two interceptions. Cousins will make $35 million next year (fully guaranteed). There are rumors of Minnesota looking for their next quarterback in the 2022 Draft, while 2021 third-rounder Kellen Mond is also waiting in the wings. At 35, Cousins still has multiple years ahead of him so he's an ideal acquisition before the trade deadline.
Derek Carr, Quarterback Las Vegas Raiders
As the great Rodney Dangerfield said, "I don't get no respect." Derek Carr is in his eighth season as a starter for the Raiders and has only missed two games. While he isn't a high-end quarterback, he is a solid depth piece to have on your team. His career 17 game pace is 4,246 yards, 26 touchdowns, and 11 interceptions. Given the way things are going in Las Vegas, you should be able to get him for cheap.
Kareem Hunt, Running Back Cleveland Browns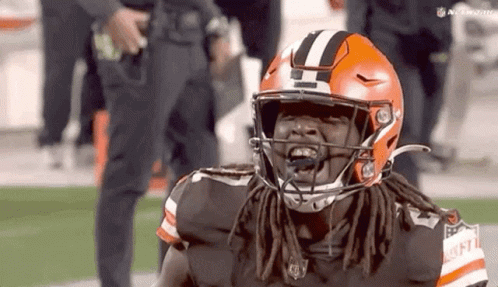 Kareem Hunt is in the midst of a four-game absence due to injury, so his owners may be frustrated. However, in his six starts this year, he totaled 89 touches for 522 yards and five touchdowns, and he's coming off an 1100-plus yard, 11 touchdown season in an offense where he shares the backfield. He'll be 27 next year, so he'll be looking to get one more payday, and he'll have plenty of opportunities to do so in Stefanski's offensive system. 
D.J. Moore, Wide Receiver Carolina Panthers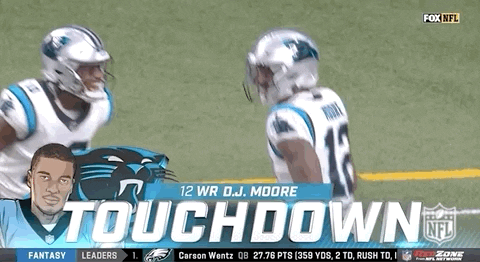 D.J. Moore has been one of the more consistent young wide receivers in the NFL, even with a revolving door of quarterbacks (he's caught passes from seven quarterbacks in less than four seasons). Like me, people who roster Moore are rightfully concerned with Cam Newton coming to town after Sam Darnold went on IR—given Newton's horrendous 2021. However, Carolina ownership has shown they are willing to spend money and draft capital to win, so hopefully, 2022 will bring some stability for Moore. Given his contract status, Moore could be in for a big season. 
Brandin Cooks, Wide Receiver Houston Texans
The NFL's nomad wide receiver has voiced his displeasure with some of the moves Houston has made. However, if he is not moved this offseason, I would be shocked if he stayed in Houston after 2022. Brandin Cooks will be extra motivated to show teams that they could use a piece like him in their offensive arsenal. Plus, the fact that he has succeeded on multiple teams reduces the risk that he'll end up in a situation that stifles his productivity. 
Free Agency Beneficiaries to Aquire Ahead of the Trade Deadline
When a big-name player leaves in free agency, most teams will take the "next man up" philosophy and look internally for their replacement. However, the following players are likely to benefit from free-agent departures that could provide them an expanded role in their offense. 
Darnell Mooney, Wide Receiver Chicago Bears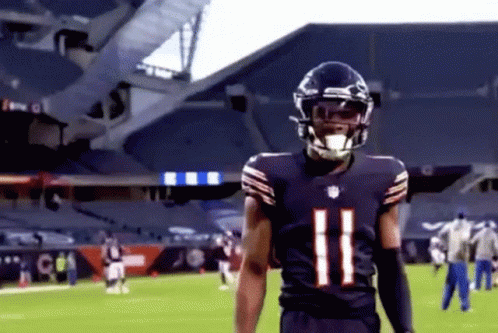 Chicago has had a season to forget so far, and they are not likely to spend money on a free agent to be Allen Robinson, whose season hasn't been much different from the team's. So while they may address the need in the draft, the top spot will likely go to the incumbent, Darnell Mooney. He and rookie quarterback Justin Fields have shown a growing rapport as the season has gone on, and Mooney could continue to grow in the system with him. 
Jordan Love, Quarterback Green Bay Packers
We know Aaron Rodgers is playing his final games in Green Bay. While Love has not jumped off the page when given the opportunity, the Packers spent a first-round pick on him and will almost certainly give him a chance to take the reigns in 2022. Love is more of a superflex play, but you should be able to get him for dirt cheap right now.
Javonte Williams, Running Back Denver Broncos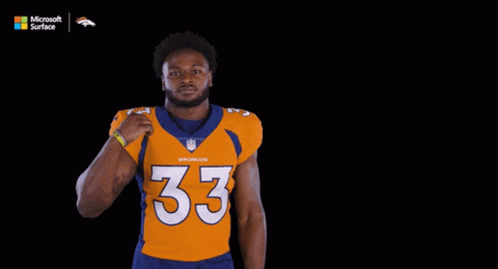 I could have listed him above in the "Brighter Future" section as JaVonte Williams has fulfilled expectations as the next young stud. He has averaged 4.99 YPC and leads the NFL with 17 broken tackles. After this year, Melvin Gordon is an unrestricted free agent, and with the progress Williams has made, Gordon will likely be playing somewhere else in 2022. Williams will not come cheap, but the return should be worth it when you think about the value of a top-tier running back. 
For more content or if you'd like someone to chat with about trades, be sure to check me out on Twitter @NessyFFB.