Why Gibson's bubble will not burst in 2021
In the stock market of fantasy football, rookie phenom Antonio Gibson wasn't always viewed as a blue chip investment. But instead of cashing out with his price on the rise, we should recognize the talent in front of us and double down.
This is the first edition of a series with my colleague Zach Blach, where we will examine promising young players who have skyrocket in fantasy value this year, and give you the case for buying or selling. Zach recently outlined the case for selling the Washington running back at his peak. I generally agree that cashing out your asset when they massively increase in value is the prudent move. But I do not agree with my colleague that everything which goes up must come down. Gibson is just getting started.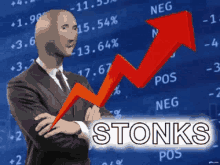 Antonio Gibson is an Elite Rusher
In 2020, Gibson averaged 15.4 PPR fantasy points per game across his 13 healthy games (this excludes week 13 vs. PIT). That figure was good for RB15 in points per game – PPG – and he did this on only 43% of snaps. His fantasy production per snap put him in range with truly elite company at the position such as Derrick Henry, Nick Chubb, and Jonathan Taylor.
If Gibson's role does not change whatsoever it's still hard to justify ranking him as low as Zach did at RB20. But the best part is that there is almost no running back in professional football with more room to grow than Gibson. Having seen only 33 carries in college, his primary risk factor in 2020 was an inability to learn the position. His 28.2% juke rate (8th in the NFL) 1.50 yards created per touch (15th) on 4.7 yards per carry, suggests Gibson was successful. 
Gibson Only Has Room to Grow
One reason Gibson carried so much upside in rookie drafts this year was his background as a wide receiver. In 2020, the former Memphis product posted 1.52 yards per route run (YPRR). That was good for 15th in the NFL among backs with 20 or more targets, including notable names such as Dalvin Cook, Aaron Jones and Josh Jacobs.
The biggest flaw in Gibson's game was his pass protection, which is not a surprise given that he played wide receiver at Memphis. Head coach Ron Rivera was in favour of J.D. McKissic on passing downs, however we should see Gibson's role expand as he continues to improve with an off season of development.
Nonetheless, Zach argued Gibson is likely to face increased competition. But if they wanted a veteran involved in this backfield, why cut Adrian Peterson? Why not utilize Peyton Barber more often? Why not make a play for Leonard Fournette or Le'veon Bell?
While former running back Derius Guice's removal from the team was unplanned, they had ample opportunities to replace him and did not do so. Gibson – picked 66th overall – was selected just 11 spots later than Baltimore selected JK Dobbins and 14 later than the Rams snatched Cam Akers. After performing on par with or better than those two players, why is it more likely Gibson will cede touches to a new addition than those two running backs? 
Gibson's Profile Screams NFL Stud
We can play the speculation game all day, but what is most important is looking at the player we are making a bet on. Antonio Gibson was not only efficient this year, he is one of the most athletic running backs in the NFL. Standing 6' – 228 pounds, he runs a 4.39 which gives him a 99th percentile speed score. Here is every running back who was selected in the first three rounds with a speed score above the 95th percentile since 2008. If a player has only played two years in the league I marked them as 'pending' rather than 'No' if they have yet to hit.
There is an 85% hit rate among this group finishing in the top 24. As a top 12 running back, the hit rate is 67%. While it is a small sample, all but two running backs with a speed score above 95th percentile and drafted with as much capital as Antonio Gibson became fantasy RB1s. Speed score is among the most predictive metrics to predict running back success, and when you throw in Gibson's natural pass catching ability and proven production the sky is truly the limit.
What Goes up May Not Come Down
Is there risk with Antonio Gibson? Of course. Is it possible his value is at a high point? Certainly.
His extreme ascendancy in market value may leave you feeling symptoms of motion sickness. But when we take a zoomed out view of Antonio Gibson, we're looking at a running back that possesses elite level athleticism, a demonstrable pass catching skill set, a record of efficient NFL production and has solid draft capital.
The only holes I see in Gibson's stock are his aforementioned pass blocking and the fact that for some reason the fantasy community decided to draft Keshawn Vaughn and Zack Moss ahead of him six months ago. But moving forward, do we really think Gibson – who performed as one of the most efficient runners in the NFL in his first year playing the position full time – will not be able to make improvements in pass protection to garner a larger role? Saying so in my opinion is like telling a friend he should buy a Kia over a Lamborghini because it is more fuel efficient.
Some people like Kias, and if you're some people, I have a David Montgomery with your name on it. But if I have Gibson on my dynasty team, I'm riding my Lamborghini deep into the sunset.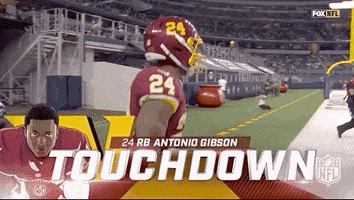 Thanks for reading! Find me on Twitter at FF_RTDB! And be sure to subscribe to our YouTube page!