The 2021 NFL season is finally here, and all the research, articles, mock drafts, etc., have hopefully set you up for success in your fantasy football endeavors. You will start to see articles about making a bold prediction for the upcoming season this time of year, and I figured I would give it a shot. Below are my Four Bold Predictions for the 2021 NFL season. At the end of the season, I will circle back and see how I did. I will be donating $25 to charity (more on the charity at the end of the article for each prediction that I missed. I will be using PPR as my scoring standard as it is the most common these days. Now that I have that out of the way, let's get to the predictions.
Bold Prediction #1
Brandon Aiyuk will not be a Top 36 Wide Receiver
In my article The Little-Known Source of Diminishing Value, I wrote about this. I am going against the grain on Brandon Aiyuk this season. Don't get me wrong, he is a very talented wide receiver, but there are just so many things working against him this season.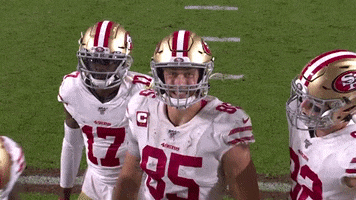 First is the return of Deebo Samuel and George Kittle. Aiyuk's splits with and without these guys in the lineup show a drastic difference in production.
| | | | | |
| --- | --- | --- | --- | --- |
| | Targets | Receptions | Yards | Touchdowns |
| Games without Kittle & Samuel (4) | 38 | 23 | 239 | 2 |
| Games without Samuel (2) | 12 | 9 | 106 | 1 |
| Games without Kittle (2) | 25 | 15 | 214 | 1 |
| Games with all three healthy (4) | 21 | 13 | 189 | 1 |
Almost twice as many targets per game when one or more teammates was injured
The second is the Quarterback situation. On the one hand, you have Jimmy Garoppolo, a serviceable NFL quarterback when he can stay healthy. But, on the other hand, in his four seasons in San Francisco, Garoppolo has only started more than six games once.
The other option at quarterback is rookie Trey Lance. While Lance was solid in the preseason (19-for 41, 276 yards, three passing touchdowns, one INT, one rushing touchdown, 83.0 passer rating), regular season football is a different speed. Since 2015 only two rookie quarterbacks have thrown for more than 3,800 yards (237.5/game), and only four have thrown 20 touchdowns. Not exactly the numbers that would support fantasy production for all the mouths to feed in San Francisco.
Currently, Aiyuk is going off the board as the WR23—far too high of a price to pay.
Bold Prediction #2
Sam Darnold will be a Top 15 Quarterback
Do you like Christian McCaffrey this season? What about D.J. Moore? How do you feel about Robby Anderson? Have you got Terrace Marshall fever? Well, someone has to get them the ball.
Carolina rescued Sam Darnold from New York and tabbed him to lead Matt Rhule's offense. Going from Jamison Crowder, Breshad Perriman, Braxton Berrios, and Frank Gore to this assortment of high-end offensive talent alone should improve his stock.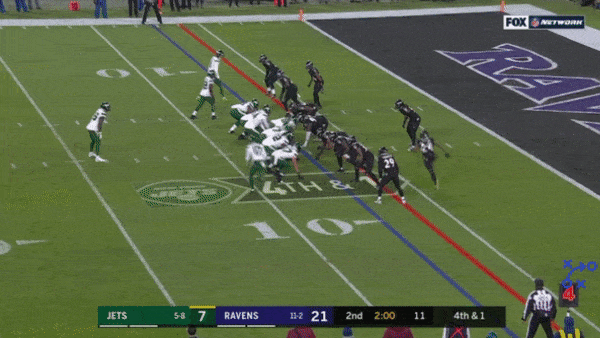 Carolina will need to put up a lot of points as well. Pro Football Focus has them projected as the 25th ranked defense for 2021, meaning a high volume of pass plays to keep up. With McCaffrey proving to be as dangerous through the air as he is on the ground, the ball should be flying around.
Another interesting fact is that Sam Darnold was sacked an astonishing 98 times in 38 starts with the Jets (an average of 41.3 sacks per 16 games played). Darnold had the seventh-best completion percentage with a clean pocket last season, but his offensive line was ranked 37th in clean pocket percentage. Meanwhile, the Panthers gave Teddy Bridgewater a clean pocket at the seventh-highest rate in the league.
Finally, he is escaping the six games a year against the AFC East. His numbers against the AFC for his career are brutal, and this year he only has to face each of them once, but he'll have much better weapons to work with than he did in New York.
He is currently going as the QB34, which in my eyes, is an absolute steal.
Bold Prediction #3
Damien Harris will be a Top 15 Running Back
I will admit that as a lifelong New England Patriots fan, this one is a bit of a "homer" take for me, but I don't care. I consider it a bold prediction because deciding to support a single Patriots running back hasn't been easy for 15 years. I believe in Damien Harris this season. Harris has everything lining up perfectly for him to have a breakout season:
Top Three projected offensive line
Cam Newton out of town to open up the goal line carries
297 vacated carries from 2020
Likely increased dependence on the run game with a rookie quarterback
CBS Sports ranking New England as the second easiest schedule for Running Backs
This year, Harris is my "Cranberry Juice" guy (just like cranberry juice finds its way into all the other juices. Harris has found his way onto most of my rosters – look up the Brian Regan skit).
The sample size is small, but in his ten games in 2020, Harris had 137 carries for 691 yards and two touchdowns in an offense where the quarterback averaged 9+ carries a game. So it should be no problem for Harris to jump from 13.7 carries per game to 15, which would get him to 255 carries over a 17-game season. His career 5.04 yards per carry pace brings him to 1,275 yards.
Five yards per carry might seem high, but through four years at Alabama, he averaged 6.4, and behind this offensive line, it's not that crazy. Even at 4.7 yards per carry (what the Patriots averaged as a team last year), he would end up just shy of 1,200 yards. As for touchdowns, there are 16 vacated rushing touchdowns from 2020, so going from two in 2020 to 8 in 2021 is not a stretch, especially with Cam out of town and the increased workload.
The question for Harris will be the receiving work out of the backfield. He only had five receptions in 10 games last season (he averaged 10.4 yards/reception). If Mac Jones can get that to even 1.5 receptions per game, you would be looking at a final stat line of:
255 carries
1,200 yards
Eight rushing touchdowns
26 receptions
270 receiving yards
That equates to 221 fantasy points (PPR) which would have landed him at the RB10 last season. For those of you worried about Rhamondre Stevenson, Harris only needs 118 of the 297 vacated carries to my projected 255, which leaves 179 up for grabs. There should be plenty of work for both of these guys.
The Final Bold Prediction
T.J. Hockenson will not finish as a Top 5 Tight End this season
My current shares of T.J. Hockenson are looking at me both puzzled and concerned, but there are several reasons I am not feeling great about him this season.
When it comes to Hockenson, everyone focuses on the projected volume of targets he projects to see. With Kenny Golladay, Marvin Jones, Danny Amendola, and Kerryon Johnson (to name a few) out of town, there are suddenly 300+ vacated targets up for grabs. But do you know who else is likely focusing on that? Opposing defensive coordinators.
It wouldn't be a bold prediction to say defenses are not overly concerned about Tyrell Williams, Kalif Raymond, Quintez Cephus, or Amon-Ra St. Brown. A lot of the defensive focus in the passing game will go towards containing Hockenson.
There's also the quarterback situation. Detroit swapped quarterbacks with the Rams, and now rather than catching passes from Matt Stafford, Hockenson will have Jarred Goff at the helm. While Goff is a serviceable NFL quarterback, he has only had one tight end finish as a TE1 (Higbee 2019 TE8). The next best was TE18.
I am not saying Hockenson will fall flat on his face, but those looking for a Top 5 finish may be left disappointed.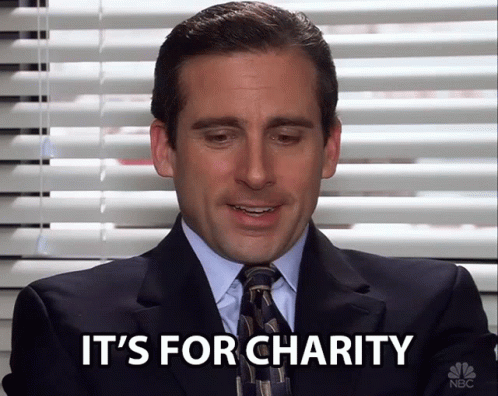 My Charity of Choice
While I consider myself an intelligent guy, it is not likely that I will hit on all of these. However, as I mentioned above, for each of the predictions that I get wrong, I will donate $25 to charity. The charity that I am choosing is the Vein of Galen Malformation Support Network. A Vein of Galen Malformation (VOGM) is a rare blood vessel abnormality in the brain that leads to heart failure and hydrocephalus. This group provides information and emotional/financial support to VOGM families, most of whom must travel great distances to get treatment from the handful of specialists who treat this rare disease. My daughter was born with this, and this group was a great help for us. If anyone is looking for a great group to donate to, I recommend checking out their website. Tweet me your bold prediction for 2021 and let's support this cause together.
With that said, it's time for another season of NFL Football. Be sure to check me out on Twitter @NessyFFB for more content throughout the season.