If you are a fan of the Indianapolis Colts, the date of August 24th, 2019 lives permanently imprinted in your memory. You know where you were, how you felt, and why it is significant far beyond the hashmarks of Lucas Oil Stadium. I hope one day fans look upon February 18th, 2021 – the day Carson Wentz was traded to Indianapolis – with as much reverence as we look upon Andrew Luck's retirement with disheartenment.
To know why I feel so passionately about this, I ask you to step away from the data for a second. I urge you to get in touch with why you love the game of football and the team you root for.
The spotlight does not shine naturally on the city of Indianapolis. If you aren't re-watching Hoosiers, the extent a sports fan considered the Indiana capital was tied to the two generational quarterbacks who donned the horse shoe for 20 years.
When Andrew Luck retired, the future was uncertain. Could Jacoby Brissett become the next in line? Would they bring in a major free agent? Or would the Colts be able to improbably draft a third superstar under centre? As much fun as I had rooting for Phillip Rivers this year, the uncertainty of the future remained.
Winning a Super Bowl without a franchise quarterback is the toughest task in professional sports. Making matters more challenging for the Colts finding one was the quality supporting cast assembled by general manager Chris Ballard. Built to win around Andrew Luck, Indianapolis was unlikely to wind up with the number one overall selection they'd used to draft their past two transcendent passers.
Enter Carson Wentz.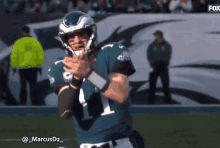 Is Carson Wentz the Franchise Quarterback the Colts Need?
I was in favour of the Colts taking a shot on Wentz this off-season, an option to acquire a possible franchise quarterback at a limited cost. Some would say this was an example of asymmetrical upside.
Could Carson Wentz be the next Luck, or Peyton Manning? Statistically it is unlikely. Wentz' 2017 season is now three years in the rear view mirror. As impressive as Wentz was prior to his devastating ACL injury, his statistics – buoyed by third down and red zone success – were always destined to regress.
Wentz deserved MVP hype in his sophomore year, ranking second in expected points added (EPA) per play. However, his completion percentage over expectation (CPOE) was just above average ranking 14th. EPA measures the points a player added for his team, and is thus influenced more by high leverage plays such as touchdown throws and third down conversions. CPOE is agnostic play to play, measuring the percentage of throws a player completes over the expected rate based on the difficulty of those throws.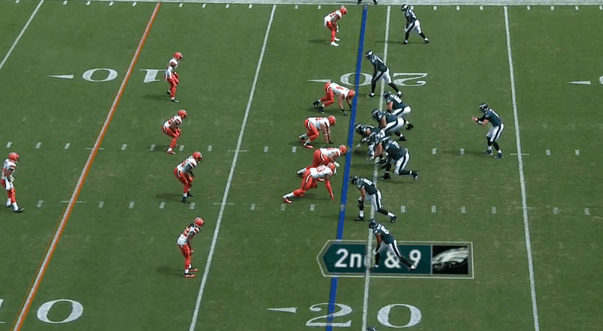 Here is where the Colts' new quarterback ranked in each of the three seasons before his dreadful 2020 in EPA, CPOE, and the composite of both compiled by Ben Baldwin.
As you can see above, Wentz was a top tier quarterback in 2017 and 2018, while average in 2019. Considering his supporting cast for much of 2019 with the Eagles featured players such as Deontay Burnett, J.J Arcega-Whiteside, Josh Perkins, Boston Scott, Greg Ward Jr. and Nelson Agholor, average should be considered an achievement.
Which Carson Wentz is Coming to Indianapolis?
Carson Wentz regressed heavily in 2020 – there is no doubt about that. His confidence was shaken, he did not trust his reads or his line, and his mechanics were extremely sloppy. Nonetheless, many fellow data-inclined analysts have forgotten some key principles when judging Wentz too harshly.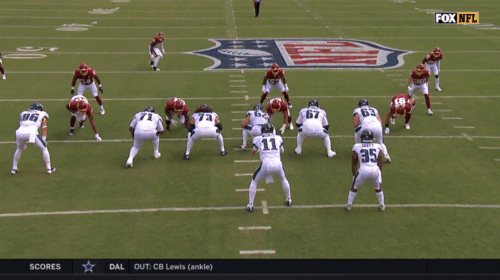 You need to take the long view and assess a player's full range of outcomes. If you assess Wentz based only on his 2020 play, you are being irresponsible. That is on the tails of his range of outcomes, as is assuming Wentz will return to his 2017 self when reunited with Colts' head coach and former Eagles' offensive coordinator, Frank Reich.
The most realistic outcome for Wentz is to return to the player he's been for most of his career. He is an above average NFL quarterback with an extremely live arm, excellent mobility, and a willingness to go for the big play which is part blessing and part curse.
I do not like coach-centric analysis generally. I do not blindly believe Frank Reich will 'fix' all that ails the former Eagle. But I do know this is where Wentz wants to be, and I know this trade never happens if Reich doesn't feel the same.
How Can Indianapolis Make Wentz's Redemption Reality?
Reunited with a coordinator he trusts, expect to see Wentz much more comfortable in the scheme, more willing to throw check downs when called upon and willing to play in the rhythm of the offence. Wentz's deficiencies arise when he tries to do too much. With inept blocking, and receivers who struggled to separate Wentz turned lemons into rotten lemons in 2020. Meanwhile, the Colts were top ten in least sacks allowed despite a different quarterback each year since 2018. Reich's quick passing scheme, and one of the best offensive lines in the league sets the table for success.
Wentz' mobility will be a big asset for Frank Reich. He loves utilizing run-pass option (RPO) plays, which hasn't been a major part of the offence since 2018.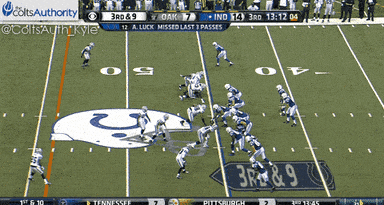 Moreover, the new offensive coordinator, Marcus Brady, and new quarterbacks coach, Scott Milanovich, both hail from the Canadian Football League. RPOs are a staple of the Canadian game, which features a wider field, more motion, and constant spread formations.
Expect to see the return of Reich classics with new spread concepts integrated into an exciting Colts offence in 2021. Here is one such concept you can expect:
In sum, the ingredients are all there for Wentz to resemble the best version of himself in Indianapolis. If he can do it, expect the 2021 Colts offence – which could add another major pass catcher as well – to be the best version of Recih's tenure.
And if you were wondering… Yes, they will still be handing it off to Jonathan Taylor a lot.
Carson's Cross Roads Came at the Perfect Time in the Perfect Place.
From now on, if you ask me about Carson Wentz I am taking my analyst hat off, and putting my 'Run the Damn Ball' hat on.
For this fan, Carson Wentz is everything I need him to be.
As uncertain as the future was under centre in Indianapolis when number twelve retired, some outcomes were set in stone. The colts would no longer lead radio segments, they would no longer get clicks. In fact, the Colts, 11-5 this year, were one of just a handful of teams to have every game scheduled on Sunday at 1pm Eastern Time beyond their obligatory Thursday appearance.
The Indianapolis Colts are a team of second choices and second chances, built in the crossroads of America.
Frank Reich was never supposed to be our head coach. Carson Wentz wasn't supposed to be our quarterback. Three years ago, I expected the next Colts' era to be led by Andrew Luck and Josh McDaniels. But today, I would not have it any other way.
I've seen some say Carson Wentz forced his way to Indianapolis. To that I say, hell yes. A colts fan from the Canadian Equivalent of 'the cross roads city,' this prairie boy is all in on the future.
This year in Indianapolis, a quarterback is betting his redemption on a reunion with a coach who was the consummate backup of his generation. I can't promise you how it'll go, but if you love a team like I love mine, you know it's more fun living on the bright side.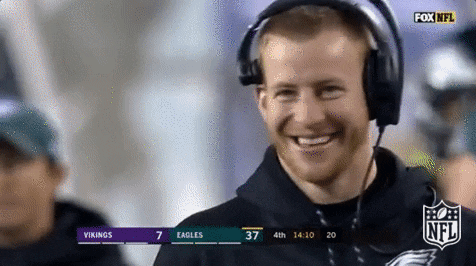 Catch Jakob on twitter at FF_RTDB to ask any questions on the series, and check out the full Fantasy Intervention gang on YouTube and Twitter.