Running back Antonio Gibson has turned heads this season, taking advantage of a good opportunity on a bad Washington Football Club. The rookie, a third-round 2020 NFL draft choice, was brought into an already crowded running back room. Throughout training camp, the Washington Football Club cut ties with two notable members of the squad. Former MVP & 7x All-Pro Adrian Peterson as well as promising & misguided Derrius Guice were released for starkly different reasons.
Gibson seized a golden opportunity and throughout the 2020 season shared the backfield work with veteran J.D. McKissic. Gibson carried a bulk of the running game with 170 attempts, mounting 795 rushing yards. Where he excelled was on the goal line, tallying 11 touchdowns. McKissic hauled in 80 catches on 110 targets, with half as many rushing attempts as Gibson.
Fantasy Impact of Gibson
Gibson & McKissic provided substantial fantasy production in their own individual ways. In PPR formats they became reliable RB2/Flex starters respectively on a weekly basis for fantasy managers. They both far exceeded anticipated fantasy production, and given the youth Antonio Gibson holds he has the fantasy football community very excited.
Last summer at the conclusion of the 2020 NFL draft, Gibson was being selected into fantasy squads in the early third round of dynasty rookie drafts. In August his average draft position elevated into the second round of fantasy rookie drafts as the WFT established their depth chart. Now, at the conclusion of the fantasy season, Gibson is commanding an ADP in the third round of dynasty start-ups as a back-end RB1 (12-team superflex).
What a meteoric rise! This is the increase of value that dynasty fantasy managers dream about. Digging up this kind of gold is what propels rebuilds into contenders.
The Fantasy Stock Market
Dynasty fantasy football is a stock market. Drafting, trading, and waiver wire adds all present opportunities to invest in certain player stocks. To take that third-round rookie from your dynasty draft and flip him at his absolute peak value right now is the right play.
Antonio Gibson has a perceived value that is higher than where most prevalent fantasy sites rank him. Reviewing major established sites like Dynasty League Football, Dynasty Trade Calculator, FantasyPros & one of my favorite free resources The Undroppables we see an average dynasty rank of running back 14 overall.
The stock market has shifted this player's value up to a level that is unlikely sustainable. Washington will continue to deploy a committee approach as the team rebuilds and will almost certainly come away from the 2021 NFL draft adding another running back to fill in their depleted running back depth chart. Free agency is also of concern, with ample cap space Washington could elect to sign an impact UFA like James Connor, Leonard Fournette, or Kenyan Drake. Many other capable running backs are also set to hit the market giving the WFT options aplenty.
Fantasy Trade Value of Gibson
The current trade calculator values for Gibson place him alongside the 2021 1.03-1.05 rookie pick in 12-team SF formats. That's a smash for me straight up for any of those picks in a loaded 2021 draft class. In fact, I have done exactly this with my only 2 Gibson shares recently. Here are my 2 trades:
Gibson and the 2.07 pick for the 1.02 pick in a 10-team 1QB league.
– This transaction took place before fantasy playoffs. The exact rookie picks were unknown at the time but they were gauged as an early/mid first, and a mid/late second.
Gibson for the 1.05 & 2.08 rookie picks in a 12-team SF league.
– I made this move on the same day I took over an orphan team just two weeks ago. I now have the 1.04, 1.05, 2.04 & 2.08 picks to start forming this team into my own.
Another option you may look at is upgrading from Gibson. Try to package him with a couple of future second round rookie picks for a Colts RB Jonathan Taylor or Lions RB D'Andre Swift.
Shift to a young promising wide receiver by offering your Antonio Gibson for Bengals' Tee Higgins or 49ers' Brandon Aiyuk. One for one would be quite fair, though you may be able to get a draft pick on top of the deal.
Conclusion
The point here is to go gauge your options. Many fantasy managers are too high on Gibson and may even overpay on the deals I outlined above. Every year players rise and fall in value, it all depends when you can capitalize. If you decide to hold Gibson, either due to belief in his talent or faith in his situation, do so at your own risk. Antonio Gibson is NOT Panthers' running back Christian McCaffrey. Don't fool yourself into thinking he will make further strides in his direction just because Ron Rivera is his head coach. You can cross your fingers that Washington decides to address other team personnel concerns this offseason first. But rest assured they can and will bring in a new face or two at the running back position before the 2021 season begins.
As of today, I rank Gibson as the dynasty RB20. He displayed some impressive talent this year but his touchdown rate is unsustainable. With capped receiving work projection and limited opportunity share rushing the ball I do not foresee Gibson returning the investment next year on an RB10-14 valuation.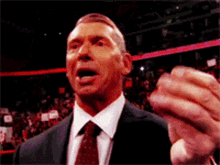 Thanks for reading! Be sure to follow me on Twitter at @FFZachBlach. Check out our YouTube page and meet the entire Support Group for Fantasy Intervention.