Cowboys quarterback Dak Prescott showed out early in 2020, before a Week 5 injury took him out for the remainder of the season. Was his insane production in a small sample size sustainable, and what does that mean for his value going forward?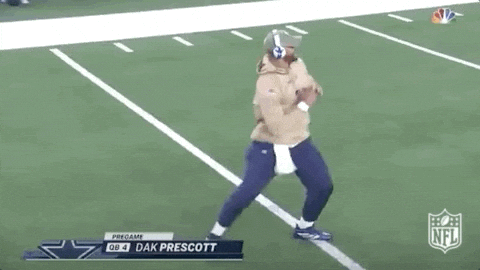 2020 Considerations
The Cowboys Had a Bad Defense
To say Dallas' defense struggled to start the 2020 season would be quite the understatement. The Cowboys allowed the 3rd most points allowed in the past decade through the first five weeks of a season. They yielded 36 points per game to opponents (most in the NFL during that span), and over 400 yards per game (5th most in the league).
Bad Defense Impacts Offense
As the Cowboys defense continually put the offense behind the eight ball, they were forced to run more plays and specifically call more pass plays to keep up. During Prescott's five weeks at the helm, Dallas ran the most plays per game (74.6) which would have been the highest over a full season since the New England Patriots in 2012 (74.4). While the pass/run ratio was second highest in the league in Weeks 1-5 (66%), the high number of overall plays led to many more pass attempts. Dating back to 2011, Prescott attempted the third most passes in the first five weeks of a season, which resulted in the most pass attempts in that span as well. The volume was undeniable, but is it sustainable?
Less Bad Defense Also Impacts Offense
After Prescott's injury, the Cowboys cycled through a couple of quarterbacks of varying degrees of talent. While starting a backup is bound to impact the offense, so too did the improvement of the defense. In Weeks 6-17, Dallas gave up 26.6 points per game and 378 yards per game, and the offense was impacted. Dallas ran the 8th most plays in the league during that stretch, good for an average of 67.3 per game. While still above league average, it was a much more sustainable pace. The play calling became more balanced, with a 59% pass/run ratio.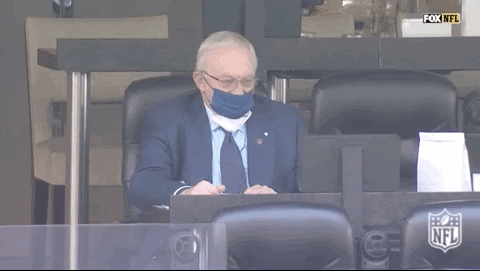 Realistic 2021 Expectations
From a defensive perspective, I would expect the Cowboys to be closer to the Week 6-17 performance, which even then wasn't great. Over a full season, the defense would have ranked 23rd in points allowed and 21st in yards allowed per game. How would a below-average (but not historically bad) defense impact Dak?
New defensive coordinator Dan Quinn struggled down the stretch in his previous tenure in Atlanta. After the 2018 season, Quinn took over defensive play-calling duties and subsequently led his team to a 1-7 start. During that horrid stretch, Quinn's defense allowed the most points in the league, and the fourth-most yards to opposing offenses. Coincidentally, as he began entrusting some of the defensive gameplan to assistants, the team improved. Needless to say, the addition of Quinn as the Cowboys defensive coordinator does not provide much confidence that the unit will improve drastically from their 2019 debacle.
Prior to 2020, Prescott and McCarthy-led teams averaged between 63.5 – 64.5 plays per game in their previous three seasons. Even while we saw Prescott's's pass attempts per game increase in every season of his career from 2016-2019, the Cowboys as a whole still called pass plays at a below league-average rate.
If Dallas runs 64 plays per game, and McCarthy and offensive coordinator Kellen Moore dial up pass plays even at a slightly above league-average rate (60% of the time), Prescott would be looking at over 600 pass attempts in 2021. This career-high usage to come is not at all reliant on a historically bad defense.
Dak Prescott and His Value
Somehow, Prescott's average draft position in superflex drafts has been falling since the injury sustained in Week 5. After reaching as high as overall QB3 after his torrid start to 2020, Dak fell to QB9 in December before rebounding ever so slightly to QB7 in January. Once rookies are added into the dynasty mock drafts, will we see Trevor Lawrence jump Prescott, pushing him even lower?
In finishing the 2019 season as the overall QB3 in fantasy points per game, Dak has shown the ability to sustain high-level production throughout an entire season. Even while 2020's sample size was smaller and slightly skewed due to the historically bad defense, we saw overall QB1 potential with Prescott. With more quite possibly more passing opportunities than ever, top-5 production seems like a lock for the near future. Sniffing around in your leagues to see if the current Prescott shareholder values him as a low-end QB1 could yield a rare opportunity to obtain a high-end prospect at a discount.
Thanks for reading my article on Dak Prescott. Be sure to follow me on Twitter at @_TaylorCornell and check out my bio page for more articles.