Welcome back to the ongoing series about how to rebuild a dynasty football team. In the first part of Dynasty Rehab, I reviewed the former orphan team, analyzed the league, and assessed the strategies to maximize my assets' value. In this segment, I will begin reconstructing the team via trades and waivers. To rebuild a team correctly, you have to know where your team stands in terms of the potential to acquire the right pieces. I will break down my thinking on each of the moves so that you can hopefully gain some knowledge on how to make effective long-term moves.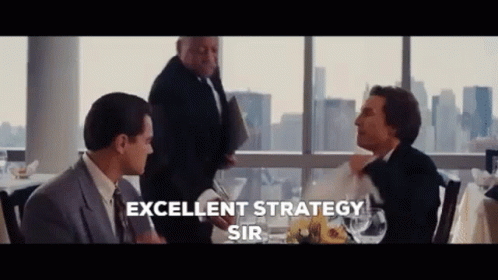 Dynasty Rebuild Trade Strategies
As with most things in life, rushing into anything without having a plan is a recipe for failure. However, a little bit of prep can go a long way. Below are some strategies to help you get the best return possible when tearing down a dynasty team in order to rebuild. 
Determine the Contenders
When starting a dynasty rebuild, the contenders will be your most likely trade partners. You are looking to move veteran talent to get youth and draft capital. The best way to do this is by reviewing the previous year's standings and current rosters. Keep in mind; a team may have had a down year in preparation for competing in 2022. These teams will likely be more eager to trade with you to complete their plan and make the down year worth it. 
Find Teams with Opposite Strengths
When reviewing teams, determine each team's strengths and weaknesses. Then, even if a team is not a contender, they may be open to a trade that benefits both of you. For example, if you are deep at a wide receiver and another is deep at running back, it can be easier to complete a mutually beneficial deal.
Review Previous Rookie Drafts
It's easy to do this on most apps, and it provides valuable information. I have a league where running backs are highly overvalued. To trade for a running back would be counterproductive, so you would have to secure an earlier pick. However, if you are looking for wide receiver help, you can find value later in the rookie drafts. Perceived value is critical when making trades involving draft picks.
Don't Be Afraid To Lose
As a wise man once said, "Scared money don't make money." Even the most lopsided trade involves risk. All you can do is put in the time to research and find the guys you like. It is naïve to think you will get 100-percent of your trades right. Otherwise, you wouldn't be reading this.
Talk To the Your Leaguemates
I harp on this constantly: Talk with the other owners. You may be closer to a deal than you think. If you get turned down, reach out to the other manager to see if you were close. They may prefer one player over another, and a deal can still get done.
"You miss 100-percent of the shots you don't take" – Michael Scott/Wayne Gretzky.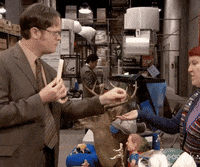 Wheelin' and Dealin'
Below is the first string of trades I have made in this league. Next, I will outline the thinking behind each trade and check in with Twitter to see how the masses feel about my moves.
Trade 1: Setting the Tone for a Dynasty Rebuild
Give: George Kittle, Alexander Mattison
      Get: Pat Freiermuth, Amon-Ra St. Brown
I started my trading spree off with a bang. Getting rid of a productive player like George Kittle in a TE Premium league is always difficult, but he's 28 and will be 29 early in the 2022 season. Marvin Elequin (@FF_MarvinE) of the Fantasy Footballers did a great article on The Lifecycle of a Dynasty Tight End, which found 41.3-percent of TE1 performances since 2000 have been between the ages of 25-27. In addition, 58.7-percent of all Top-3 tight end seasons were players aged 25-28. Does this mean Kittle will fall off, and you should trade him immediately? No, it does not. However, in a dynasty rebuild where I won't be competing for a title in the next one to two seasons, it is time to get what I can. 
I wasn't necessarily looking to deal Alexander Mattison. However, after discussing the initial decline – like mentioned above – Mattison helped me close the deal. His immediate ceiling is capped with Dalvin Cook's contract making it tougher to move him and the Vikings in a win-now situation, so Mattison held little value for me looking forward.
In his rookie season, Pat Freiermuth finished as the TE13 with a stat line of 60/497/7. Tight ends are typically late bloomers, and Freiermuth got off to a slow start. However, after the Steelers' Week 7 bye, Freiermuth started to show some flashes of a future stud. From Week 8 through18, Freiermuth played in ten games and had 42 receptions for 339 yards and six of his seven touchdowns—TE7 during that stretch. With the ghost of Ben Roethlisberger retiring, his quarterback play will at least stay consistent but most likely improve with newcomer Mitch Trubisky. When you can find bargains Kittle or Travis Kelce in their first year, its almost like a skeleton key for a dynasty team in the midst of a rebuild.  
I'll admit I am one of the many who has caught Amon-Ra St. Brown fever. St. Brown finished his rookie year in Detroit as the WR21, leading their receivers with a stat line of 90/912/5. He will look to build on a scorching hot end of his rookie year where from Week 13-18, he was the WR2 behind only Cooper Kupp. While Kupp had Matt Stafford throwing him the ball, St. Brown was catching passes from a streaky Jared Goff and journey-man backup Tim Boyle. At age 22, the future is bright for St. Brown.
Twitter Grade:
Trade 2: Acquiring Future Dynasty Value and Picks for a Rebuild
Give: Chris Godwin, Julio Jones
Get: Rashod Bateman, D'Ernest Johnson, 2022 2.06
I'll be the first to admit this trade looked a lot better before Brady unretired, but I still like it. Chris Godwin was another of my top trade pieces as the 25-year-old finished the 2021 season with a 98/1103/5 stat line in only 14 games. However, he had too many red flags for my liking:
He tore his ACL in Week 15
Tom Brady is unretired but probably only has one year left (maybe)
He will be 26, the typical "peak age" for wide receivers, ahead of my projected window for my team.
Because of this, Godwin was expendable as he still had enough value given his age and 2021 pre-injury production to get a good return. Julio Jones is 33 and finished WR51 in 2020 and WR93 in 2021. He is no longer the guy who was the WR7 or higher for six straight years. Therefore, there was little reason to hold on to him as part of a dynasty rebuild.
The significant return on the trade was Rashod Bateman. He had an unfortunate start to his rookie season as he missed the first six games with a surgically-repaired core muscle injury. Transitioning to the NFL is tough, but it can be even more challenging when you miss camp and early season reps with an injury. However, per CBS Sports, from Week 7 on, Bateman had a 15.7-percent target share and a 67.6-percent catch rate. His accomplishments with mostly backup quarterbacks show the potential for a year-two breakout. Sammy Watkins will likely depart in free agency, allowing Bateman to be the Ravens WR2 behind Marquis Brown.
Not many analysts are high on the 2022 NFL Draft (especially at quarterback) but getting a mid-second round pick is still an opportunity to add talent. Looking back at the last two rookie drafts in this league, the players drafted around this pick (2.05-2.07) include Trey Sermon, Amon-Ra St. Brown, Pat Freiermuth, Tee Higgins, Laviska Shenault, and Brandon Aiyuk. As mentioned above, there should be a plethora of receivers. 
You may be asking why a dynasty team threw in D'Ernest Johnson—a player who, on the surface, looks ideal for a rebuild. The 25-year-old RFA showed some flashes of talent when given the opportunity this year. Johnson finished the season with 100 carries for 534 yards and three scores while 19 receptions (on 25 targets) for 137 yards. In his two starts against the Patriots and Broncos, he totaled 41 carries for 245 yards (5.97 YPC) and a touchdown while adding nine receptions for 80 yards.
It is a small sample size, but Johnson could make himself a valuable trade chip at the deadline if he finds the right home. Though Cleveland tendered Johnson, Cleveland will unlikely pay $2.4 million for a 3rd string running back. However, if they move Kareem Hunt, Johnson immediately gains value in Cleveland's offense.
Twitter Grade:
Trade 3: Moving On
Give: Darren Waller
Get: 2023 1st Round Pick
Darren Waller was an absolute force in 2019 and 2020. In 32 games, he totaled 197 receptions (on 263 targets) for 2,341 yards and 12 touchdowns. Unfortunately, 2021 was a down year for Waller. He missed six games due to multiple injuries. Waller's catch rate dropped from 76.9-percent in 2019 and 73.8-percent in 2020 to 59.1-percent in 2021. It was a year to forget for Waller. At the age of 29, he is past the peak age for tight ends I discussed previously, so I was ok with parting with Waller even in a tight end premium league.
The previous owner had traded both my 2022 and 2023 first-round pick, so being able to replace the pick in 2023 for an aging tight end was a win. In addition, 2023 projects to be deeper at quarterback, which is a position needing significant upgrades.
Twitter Grade:
Trade 4: Getting the Dynasty Team Younger and Acquiring Picks for the Rookie Rebuild
Give: Nick Chubb, 2024 2nd Round Pick
Get: Michael Carter, 2022 1.11
Nick Chubb has been one of the most consistent running backs in the NFL over the last couple of years. He has finished as the RB17, RB8, RB11, and RB13 and has averaged ten touchdowns per season (9.75). Parting with a consistent running back was tough, but again, Chubb is 26 and has 1,000 career touches, so the concern over wear and tear comes into play on a high-volume rushing attack. Nevertheless, he likely has one to two more seasons of elite-level production before he tapers off.
After a productive rookie season, Michael Carter is one of my favorite dynasty buys especially for teams in need of a young running back for a rebuild. In 14 games, Carter had 639 yards rushing and 325 yards receiving while finding the end zone four times. The Jets have also been overhauling their offensive line over the last few years, and per Pro Football Focus, they finished as the 11th best unit in the NFL in 2021 despite missing Mekhi Beckton for most of the year. Given the number of needs the Jets have on their defense, New York will unlikely spend any high draft capital or free agency funds on another running back, meaning he and Ty Johnson will be in position to lead the group in 2022. 
I also secured a late first-round pick in 2022 for a second-round pick in 2024. So getting two potential impact starters for Chubb is a solid return.
Twitter Grade:
Trade 5: Getting Younger
Give: Matt Stafford, Ryan Fitzpatrick, KJ Hamler, 2022 3.03
Get: Kadarius Toney, 2022 1.09, 2022 2.09
Trading Matt Stafford in a superflex league without getting a quarterback in return is always a risky move. However, we are looking to get as many young assets as possible and recoup some of the draft picks the previous owner traded away. In his first season with the Rams, Stafford was the QB5. He threw for almost 4,900 yards and 41 touchdowns, but Stafford had not finished as a QB1 since 2017. I think Stafford will continue to succeed in Los Angeles with the talent around him, but he's 34, and I feel I am selling high. Ryan Fitzpatrick might retire. KJ Hamler is behind Courtland Sutton, Jerry Jeudy, and Javonte Williams in Denver, so seeing any regular volume will be complicated even if he remains healthy.
Getting a first-round pick back was a must. Even a later first-rounder in a Superflex league holds solid value. I tried to get a 2023 first, but we settled on a 2022 second. In reviewing previous rookie drafts, 1.09 and 2.09 would have netted me Javonte Williams and Michael Carter in 2021 or Justin Herbert and Bryan Edwards in 2020. I would be thrilled with that return. As a University of Florida fan, I was high on Kadarius Toney coming into the season. He had some brief flashes in his injury-plagued rookie season, and I hope he can build on those moving forward. The talent is there, and if the new coach can find a way to get the most out of Daniel Jones, Toney could be a great depth piece.
Twitter Grade:
Trade 6: Three-Team Trade
Give: Kadarius Toney, Christian Kirk, 2022 1.09, 2022 1.11
Get: Antonio Gibson, Stefon Diggs
As I mentioned above, you must be ready to pivot your plan when an opportunity arises. This three-team trade came together rather quickly. I planned to lay low on the trades for a while when one of the guys in the league put Dalvin Cook on the trade block. He was looking for draft picks. Another team responded, saying he was interested but did not have what the Dalvin Cook manager was seeking.
That's when the wheels started turning. 
The team interested in Cook had some young running backs of interest, and I had two first-round picks in my pocket. Looking at my team, I needed more depth/talent at running back, and several mock drafts have the top running back talent going in the top half of the first due to the lack of useful quarterbacks. After some back and forth, we agreed to the deal.
Antonio Gibson is one of my favorite young backs, and being able to pair him with Michael Carter gives me a solid, young running back base to pair with my wide receivers. Stefon Diggs is not someone I had been looking to trade for based on his age, but I am happy to pick him up. He is one of the top performers at the position, and I can look to flip him to a contender for draft picks or more young talent. Dynasty teams shouldn't fade players due to their age when in a rebuild. Take into account you can acquire them at a discount and flip them when the season starts, an injury occurs, or they have a good game.  
Twitter Grade:
Trade 7: Call it Questionable, But If It Hits
Give: Antonio Gibson, Stefon Diggs, 2022 2.09
Get: David Montgomery, AJ Dillon, Hunter Renfrow, 2022 1.12, 2022 3.12, 2023 3rd
I love Antonio Gibson, and giving him up so quickly was tough. But, after five counteroffers, the other owner and I agreed. His team is very much in the hunt, and he now has a wide receiver trio of Stefon Diggs, Davante Adams, and AJ Brown (yikes).
One thing my team was lacking when I took over was depth, so getting two young backs in return was a win. David Montgomery is 24 years old, entering a contract season, and in an injury-shortened 2021 (13 games), he still put up 1150 total yards and seven touchdowns. Montgomery is in his prime and should be in the low-end RB1 to high-end RB2 range.
AJ Dillon is 23 years old and is a bruising 247 pounds. In 17 games last season, he totaled over 1100 yards while splitting time with 28-year-old Aaron Jones. If Dillon can keep up the production in the current backfield time-share, Jones may become expendable (Green Bay would save $10+ million if they moved him next season). Finally, with Davante Adams making the surprise move to Las Vegas, Green Bay is likely to put more of the offensive responsibility on their productive backfield duo. Young backs with a likely uptick in usage is a rebuild dream scenario in dynasty.  
Speaking of Las Vegas, with Josh McDaniels taking the helm in the desert, many envision Renfrow could move into the Julian Edelman/Wes Welker role of McDaniels' offense. Coming off a career year in 2021 (103/1,038/9), the 26-year-old is in a prime position to blossom in the new offensive scheme. With Adams and Waller as the other receiving options, Renfrow should see plenty of single coverage, allowing him to connect with Derek Carr on the less than 10-yard option routes New England drove defenses crazy for many years in New England. If he can build off of his 2021 campaign, I should be able to get a good return for him at the trade deadline if I decide to move him.
Finally, I moved from 2.09 to 1.12 while adding a 2022 and 2023 3rd rounder. The move into the first should hopefully get me in range for a quarterback, but if I don't like my options, I can always try to find someone willing to swap a 2023 1st for it on draft day. 
Twitter Grade:
Trade 8: Secure Your Future In A Dynasty Rebuild
Give: Amon-Ra St. Brown, 2022 3.12, 2023 1st
Get: Trevor Lawrence, 2022 3.05
I had to keep telling myself, one of the most important aspects of trading is ensuring you don't overvalue your players. As you read above, I'm a full-on Amon-Ra St. Brown truther. It hurt me more to trade him than to come off Antonio Gibson. My only solace was an article by Bradley Stadler reminding me the Lions would not only have TJ Hockenson and D'Andre Swift back to full health, but they also signed DJ Chark and have been linked to several wide receivers in the 2022 NFL Draft. The increase in offensive weapons could lead to a decreased role for the Sun God. While I'm not entirely sold, it makes me feel better.
Parting with St. Brown and a 2023 first allowed me to get my team's young quarterback so desperately needed in superflex formats. Trevor Lawrence was touted as the top pick in the 2021 Draft. However, after a spectacular career at Clemson (35 games, 758/1138, 10098 yards, 90 TDs, 17 INTs with an additional 231 rushes for 943 yards and 18 TDs on the ground), Lawrence landed in Jacksonville.
Not only did Lawrence land with the long-suffering Jacksonville Jaguars, but he was paired with new head coach Urban Meyer. Meyer turned out to be one of the worst coaching hires in recent memory and didn't make it through the season. Meyer created a "toxic environment," which was not a great place for a franchise centerpiece to blossom. 
While the QB23 finish was not ideal, the talent is still there, and the Jaguars have invested in an excellent developmental staff. New head coach Doug Pederson has brought in Press Taylor as his offensive coordinator, Jim Bob Cooter as his passing game coordinator, and Mike McCoy as his quarterbacks coach.
If you look at their resumes, it is evident; the focus is on developing Lawrence. 
Jacksonville put the franchise tag on tackle Cam Robinson and signed 2020 All-Pro guard Brandon Scherff to protect Lawrence. They also signed free agent wide receivers Christian Kirk and Zay Jones and tight end Evan Engram. With college teammate Travis Etienne set to return from a foot injury that cost him his rookie year, Lawrence is better positioned to realize his potential in 2022.
I also threw in the third-round pick swap at the end. It may seem insignificant at the time, but it will be worth it when I can get my 3rd round target on draft day rather than sweating seven picks.
When you are making trades, it never hurts to ask if they would be up for it, as most will focus on the more significant part of the deal. Keep in mind for a rebuild, quarterbacks are currently increasing their age projected production in dynasty. You could get an additional five years for Trevor Lawrence as a QB1. 15-20 years of not having to waste draft picks on players gives you an increased opportunity to hit on other positions.
Twitter Grade:
Waiver Wire Adds
Like most leagues, the waiver wire is bare in the off-season, but I had some open roster spots to fill. So here is who I added to the dynasty rebuild:
Scotty Miller, Wide Receiver, Tampa Bay Buccaneers
I was surprised to see Scott Miller on the waivers. He's 24 years old and was decent in 2020 (33/501/3). Brady is back in Tampa, and Antonio Brown is gone, which may open up some snaps for Miller in 2022.
Randall Cobb, Wide Receiver, Green Bay Packers
While Randall Cobb, 31, is not what he once was, he is still a favorite of Aaron Rodgers. After Rodgers "politely requested" the Packers management trade for Cobb, he returned to Green Bay in a limited capacity. In 12 games (three starts), Cobb finished with 28 receptions for 375 yards and five touchdowns. With Rodgers' other favorite target, Davante Adams, getting traded to Las Vegas, Cobb is worth the roster spot as someone who can sweeten a trade.
Isaiah McKenzie, Wide Receiver, Buffalo Bills
With the Bills moving on from Cole Beasley and free agent Emmanuel Sanders hinting at retirement, Isaiah McKenzie and Gabriel Davis could see an increased workload in 2022. Buffalo has used him primarily as a kick returner and depth piece; he has the potential to shine if given the opportunity.
Drew Sample, Tight End, Cincinnati Bengals
I added Sample after CJ Uzomah signed with the New York Jets. Will Drew Sample be a league winner? Probably not. However, he is 25 years old and currently only competing with newly-signed Hayden Hurst in the Bengals offense, which saw Uzomah put up a line of 49/493/5 in 2021 (including five weeks of double-digit scoring).
Geno Smith, Quarterback, Free Agent
When Russell Wilson went down with a finger injury in 2021, Geno Smith filled in admirably. In four games (three starts), Smith went 65/95 (68.42-percent for 702 yards, five touchdowns, and one interception. Pete Carrol wants him back in Seattle to compete with Drew Lock. If he wins the starting job and pops early, I can flip him for some valuable assets, and he costs me nothing.
Post-Trade/Waiver Roster Breakdown
* Players in BOLD have been moved or acquired since the last article
Draft Capital
Draft picks in dynasty leagues are the lifeblood of any effective rebuild. Getting young talent on your roster is vital to long-term success. Unfortunately, this team traded away their first-round pick in 2022 and 2023. All other picks are intact, though.
2022 – 1.12, 2.03, 2.06, 3.05, 4.03
2023 – 2nd round, 3rd round, 3rd round, 4th round, 5th round
2024 – 1st round, 2nd round, 3rd round, 4th round, 5th round
So, What's Next In The Dynasty Rebuild?
In my next article, I'll review some of the players I am looking at for the rookie draft. I will also go over some draft strategies, players I am high on, and the plan for each round. Follow @NessyFFB on Twitter for updates, and feel free to reach out if you have any questions.