I'll be the first to admit that I love a rebuild. When it comes to dynasty fantasy football, I can think of no better challenge than rebuilding an abandoned team in rough shape. Maybe the previous manager made some bad trades and kept digging in, thinking they could fix it; Perhaps they just lost interest. Either way, I am not only up for the challenge, but I would like to include you as well. In this series, I will break down the process into the following articles:
Assessing the League, Roster, and Draft Capital – In the article below, I review where the team stands, assess the competition around the league, and breakdown the current assets into categories
Pre-Draft – I'll review some strategies for maximizing my assets, go over the trades I have made, intend to make, and why, and identify some of my favorite draft targets based on needs.
The Draft – I'll review how the draft plays out, what players I chose and why, and where things stand now with my team
Preseason – I'll review any more moves I have made since the draft and outline my strategy for the season
The Trade Deadline – The trade deadline can be a great time to get maximum return from someone chasing a championship. I'll review some trade targets and moves I make.
Season One Recap – A look back at where I started and where the team stands now heading into the offseason.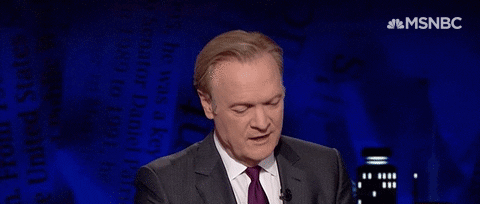 The Keys to a Successful Dynasty Rebuild
Depth
Even before COVID launched the world into a tailspin, depth has always been essential to success in fantasy football. You must be prepared for the unexpected and be able to pivot quickly. Even the most well-regarded prognosticators miss on players, so the more opportunities you have to get it right, the better.
Youth
This may seem obvious to say, but the younger the player, the longer you potentially have to get production from them. However, age does not directly translate to production. Therefore, the players you want to target are younger players who have:
Shown flashes of potential in the NFL
Potential to move into a more prominent role (i.e., their role is expanding when another player leaves in free agency)
Landed in a spot that is historically good for their position
Situational Awareness
There are a lot of factors that go into a player's success or failure, and gathering as much information as you can, will only help. For example:
What is your wide receiver's quarterback situation? 
Is your player up for a contract?
Does your running back play on a high-volume running offense (i.e., Cleveland or Baltimore)? 
Is the next rookie class projected to be stronger at some positions instead of others? 
It would be foolish and naïve to think that you will hit on every pick/player, but being aware of factors around them that could affect their success can only improve your chances.
Research
"There are no shortcuts to any place worth going."

Beverly Sills
Good old-fashioned research will never go out of style. Knowing things like the "prime" years for a running back or teams with favorable/unfavorable matchups the following year can provide that extra edge to know when to buy/sell a player to get maximum return. It is also essential to know your league. For example, do more significant trades typically happen around draft time, or is there typically an arms race at the trade deadline? Effectively rebuilding a dynasty team is about maximizing value and return when you see the right opportunity. 
Develop a Plan
Just diving in and trading everyone for the sake of making moves without a plan is a recipe for failure. Review your team and what you feel is best to improve each positional group. Look at the league as well. Are there two or three juggernauts for the next one to two years where it makes no sense to compete in the short term? Next, look at the upcoming drafts and target a solid positional group and players in each draft (join a C2C league). Finally, be ready to adjust the plan if an opportunity presents itself.  
Assessing the League, Roster, and Draft Capital
The League
The league is a 12 team superflex with PPR scoring and a 0.5-point tight end reception premium. Based on what I am told and the standings from last season and previous drafts, the group appears to be competitive with owners who know what they are doing. Knowledgable league mates are a big plus, as negotiating a trade with someone who has no idea what they're talking about is like trying to win a poker hand against a drunk guy.
The Roster and Draft Capital
While not completely devoid of talent, this roster certainly has some holes. The players at each position are listed below in order of how I rank them.
Quarterbacks
Matt Stafford, Los Angeles Rams
Davis Mills, Houston Texans
Dwayne Haskins, Pittsburgh Steelers
Mike Glennon, New York Giants *FA
Ryan Fitzpatrick, Washington Commanders/Football Team *FA
Matt Stafford is the top quarterback in this group. Age 33 and coming off a Top 5 quarterback season, there's no reason to think he'll be dropping off in the next few years. He's a solid asset in superflex leagues, but the remaining players are questionable at best.
Davis Mills showed some potential in his rookie year on a dreadful Houston Texans team. Depending on the new coach, he has the potential to be a high-end QB2. Finally, Dwayne Haskins is interesting as sources say Pittsburgh could look in-house for Ben Roethlisberger's replacement. If he could somehow win the starting job, the weapons on the Steelers' offense could help him realize some of his potential.
Positional Rebuild Approach
Matt Stafford is the key here. He is 33, coming off one of his best statistical seasons. In the Superflex format, this is my golden goose. The goal with trading Stafford will be to find a younger Quarterback and some high draft capital.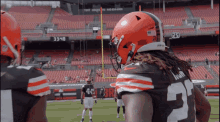 Running Backs
Nick Chubb, Cleveland Browns
Chase Edmonds, Arizona Cardinals *FA
Alexander Mattison, Minnesota Vikings
Ty Johnson, New York Jets
Tevin Coleman, New York Jets *FA
Jerrick McKinnon, Kansas City Chiefs *FA
Devonta Freeman, Baltimore Ravens *FA
Like the quarterbacks, there is one headliner followed by lesser pieces. Nick Chubb is not only a great running back, but he also plays on one of the league's highest volume run offenses. Entering his age 26 season, he still has multiple years of relevance. Chase Edmonds and Alexander Mattison have talent, but the opportunity hasn't been there, whether injuries or competition for carries. Finally, Ty Johnson is intriguing because he's young and a solid receiving back in an offense where he is an excellent complement to Michael Carter.
Positional Rebuild Approach
As it was with the quarterbacks, there is one clear-cut tradable asset. Nick Chubb is a top 10 running back, and I will look to competing teams for a trade partner. I will see if I can get one or two younger running backs for him or possibly a running back and some draft capital. Chase Edmonds and Alexander Mattison are tweeners that probably won't get me much individually but could be added to a deal to get a better return. I could also wait to see where Edmonds lands in free agency or move Mattison to the Dalvin Cook owner.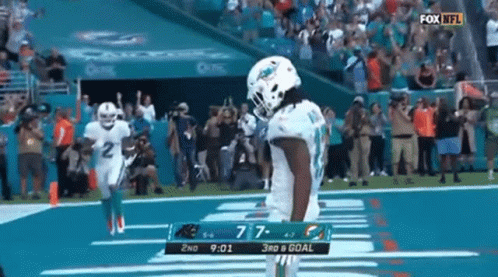 Wide Receivers
Jaylen Waddle, Miami Dolphins
Chris Godwin, Tampa Bay Buccaneers *FA
Christian Kirk, Arizona Cardinals *FA
Julio Jones, Tennessee Titans
Cedric Wilson, Dallas Cowboys
Sammy Watkins, Baltimore Ravens *FA
Freddy Swain, Seattle Seahawks
Chris Moore, Houston Texans
Henry Ruggs, Las Vegas Correctional Facility
At first glance of the roster, the name that stood out to me was Jaylen Waddle. The 23-year-old had a rookie season that put him in the conversation for Offensive Rookie of the Year (104/1015/6). Chris Godwin is also a top 15 dynasty wide receiver (98/1103/5 in 2022), but he enters free agency coming off a torn ACL which ended his season in Week 15.
Christian Kirk is an intriguing name as he had been underwhelming until this year (his contract year). His 77/982/4 stat line was good for WR26. Depending on where he lands, he's still 25 and could be a solid asset. In 2019, Julio Jones was the WR3, but he has fallen off a cliff since then. In 2020 he ended as the WR52, and in an injury-plagued 2021, he was the WR105. His best days are behind him, but I believe he still has some gas in the tank. 
Finally, Cedric Wilson's role in 2022 will largely be determined by the off-season and who returns in Dallas. With three receivers ahead of him on the depth chart in 2022, the 26-year-old had difficulty seeing consistent volume. The lack of consistency could continue if the team decides to bring back the core of their offense.  
Positional Rebuild Approach
Jaylen Waddle isn't moving unless I get blown away by an offer. He will be the building block of my wide receiver room. The big trade chip from this group is Chris Godwin. Yes, he is injured, and yes, he will most likely be with a new team in 2022 after his Hall of Fame Quarterback retired, but a Top 15 dynasty wide receiver still has excellent value. Again, I will try to get a younger wide receiver plus draft capital or another younger player. I am in no rush to trade him, so I can wait for what I feel is fair value.
If I can get someone to pay for 2021 Christian Kirk and not 2018-2020 Christian Kirk, I'll listen, but I am not opposed to seeing where he lands and selling him down the road. Jones will likely be one of the pieces I mentioned to throw into a deal to get it across the finish line. 
Tight Ends
George Kittle, San Francisco 49ers
Darren Waller, Las Vegas Raiders
Anthony Firkser, Tennessee Titans
Hayden Hurst, Atlanta Falcons *FA
Noah Gray, Kansas City Chiefs
Having George Kittle and Darren Waller in a tight-end premium league is a massive bonus with a top-heavy positional landscape. Both tight ends are currently viewed as Top 5 at the position and should provide a solid return if/when I decide to move them to help rebuild.
Anthony Firkser came into the season with some hype, but that quickly fizzled out as he played only 39% of snaps over 15 games. He also only had one performance with more than 35 yards. Hayden Hurst was the unfortunate odd man out when the Falcons drafted Kyle Pitts and will enter free agency at 28 years old. However, the right landing spot could put him into the TE2 conversation.
Positional Rebuild Approach
In this format, I should move both George Kittle and Darren Waller for a solid return. They are 28 and 29, respectively, and while they are both still considered by many to be Top 5 at their position, they will be past their prime when this team is competing for championships. It hurts to part with them but it is the best approach in this rebuild.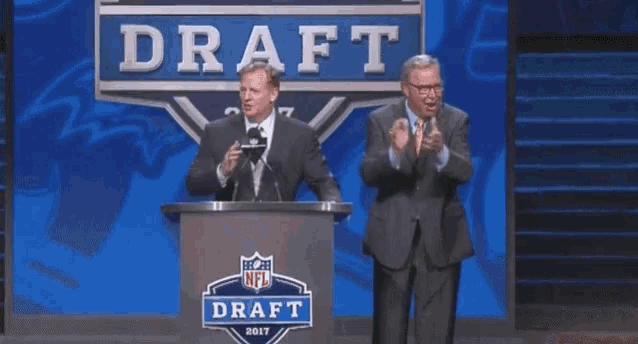 Draft Capital
Draft picks are the lifeblood of any effective rebuild. Getting young talent on your roster is vital to long-term success. Unfortunately, this team traded away their first-round pick in 2022 and 2023. All other picks are intact, though.
2022 – 2.03, 3.03, 4.03, 5.03
2023 – 2nd round, 3rd round, 4th round, 5th round
2024 – 1st round, 2nd round, 3rd round, 4th round, 5th round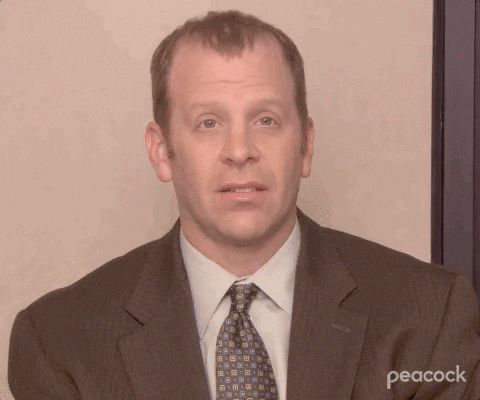 So, What's Next in the Rebuild?
In my next article, I will review some pre-draft strategies for maximizing my assets, go over the trades I have made and why, and identify some of my favorite draft targets based on needs. In addition, I will be posting polls on Twitter (@NessyFFB) to gauge how everyone feels about the trades I make. Finally, I am always available if you have any suggestions for rebuild strategies or examples of transactions you have made in your leagues (I'll be sure to give you credit in the article).