Through Week 6 in the AFC East, it has become abundantly clear that the division will run through Buffalo. However, every team in this division, no matter how bad, has some weekly fantasy value. Here's where things stand and what the outlook is for the next couple of weeks.
1. Buffalo Bills (4-2)
Storylines
Without a Running Game, the Receivers Will Flourish
Devin Singletary has 27 or fewer yards on the ground in three of his last four games. Zack Moss is ok but is not getting the volume to be considered a lead back. The Bills, once again, do not have a lead back who is fantasy-worthy.
Rest easy, Bills fans.
Josh Allen has shaken off his early-season woes and returned to 2020 form. Stefon Diggs, Emmanuel Sanders, and Cole Beasley have over 300 yards; Dawson Knox has already hauled in five touchdowns. The running game shows no signs of turning around, so the Bills passing game should be a consistent source of fantasy points.
Buffalo's Defense is Once Again Legitimate
Talk has been abundant about the Buffalo Bills top offense, but Buffalo boasts the number one defense quietly. They have allowed 16.3 PPG (1st), 89.6 Rushing Yards/Game (7th), 180.5 Passing Yards/Game (1st), and they have 11 Interceptions (2nd). This is an all-around great defense.
While Buffalo is coming off a Monday night loss where they gave up 37 points to Tennessee, it is tough to blame the defense with how Dereck Henry has been playing. Their next three opponents after the bye are the Dolphins, Jaguars, and Jets. So if the owner of their defense in your league is struggling, see if you can offer and take advantage of the early bye week.
Trending Players
Dawson Knox
Everyone saw this coming, right? Through six weeks, Knox is the PPR TE5! Unfortunately, he fractured his hand in the Week 6 loss to Tennessee, but all reports are that he will be back in a few weeks. With the easy schedule coming up after the bye, Buffalo will likely take a cautious approach to his return, but he's worth the stash if you can.
Emmanuel Sanders
Emmanuel Sanders continues to be a draft-day steal. He's currently on pace for over 1100 yards and a dozen touchdowns. With the depth of the receiving corps mentioned above, teams have to decide who they want to focus on, and the single coverage has benefitted Sanders greatly. After the bye week, the schedule eases up and the game scripts may not call for high passing volume—now might be the time to sell high.
The Weeks Ahead
Buffalo is on the bye this week and returns to a cakewalk of a schedule with Miami, Jacksonville, and New York (Jets) combining for three wins so far this year. The game script will likely move to a run-heavy approach with the Bills holding the lead, but with the weak defenses they'll be facing, points should be easy to come by.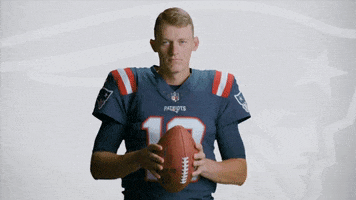 2. New England Patriots (2-4)
Storylines
Damien Harris' Up and Down Start
After Week 2, I was putting on my running shoes in preparation for an early victory lap. And why not? Damien Harris had run the ball 39 times for 162 yards and a score. He did have a fumble, but that seemed more like bad luck than anything. Then Weeks 3 and 4 happened.
Against two excellent run defenses, Harris managed a total of ten carries for ten (!) yards. While he's been dealing with injuries to himself and the Patriots offensive line, that's not good enough. Going into Week 4 – with 80% of his starting offensive line either injured or on the COVID List – I could see my dreams of a victory lap fading away.
Even though during Week 5 Harris fumbled again, he managed to carry the ball 14 times for 58 yards and a score. He followed up Week 5 with 18 carries for 101 yards and a touchdown against the Cowboys in a shootout. Since, Harris fans started to pull their hand away from the panic button.
Harris now has 81 carries for 331 yards (4.09 per carry) and three touchdowns through six games. His next three opponents are the Jets, Chargers, and Panthers, who rank 14th, 17th, and 32nd in rushing yards allowed and have surrendered a combined 20 rushing touchdowns to opponents so far this year.
The Harris hype train is back on the rails!
Mac Jones is "The Guy" in New England
Mac "Slender Man" Jones has completed north of 71% of his passes in five of his first six starts and has five touchdowns in his last three games. He kept his team in the game against the likes of Tom Brady and Dak Prescott while arguably being the front runner for Offensive Rookie of the Year.
While Patriots fans are disappointed that New England has lost four consecutive home games for the first time since 1993, they can take comfort in finding their future quarterback. Jones' stats might not fly off the page at you. However, the kid has a pair of plums as big as Randy Marsh's – when he was trying to get a medical marijuana card – and a memory like a goldfish.
Given the matchups, I expect the Patriots to focus more on the run during the next couple of weeks. So keep an eye out for a frustrated owner who may be willing to part with him for pennies on the dollar. He could be an excellent Dynasty stash for rebuilding teams.
Trending Players
Jakobi Meyers
While a lot of the attention coming into the season was on the free-agent acquisitions of Nelson Agholor and Kendrick Bourne, Jakobi Meyers had proven to be the go-to guy for Mac Jones. Through six weeks, he leads the team – by a wide margin – in targets (52), receptions (36), and yards (346). His current 17 game pace has him close to 1,000 yards, and eventually, he'll find the end zone.
Hunter Henry
After a slow start, Hunter Henry has found the end zone three weeks in a row and has shown some chemistry with yet another rookie signal-caller. With Jonnu Smith dealing with drops, Henry has become the TE1 in New England. History has shown, this is an excellent place to be for fantasy owners.
The Weeks Ahead
Week 7 is a second meeting with the Jets. The Patriots won 25-6 in New York for Week 2 during a game that did not light up the stat sheets of any fantasy owners. While the Patriots have shown improved chemistry, don't expect a shootout in this divisional matchup.
The following week sees the Patriots travel out west to face the Chargers. Again, they will need to put up points to keep pace with Herbert and crew, but the Chargers boast a top-end secondary that will make the offense work for it.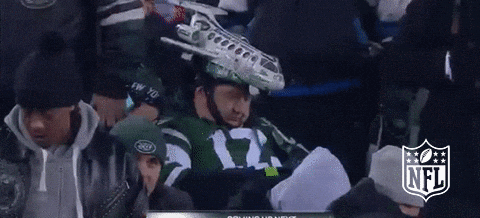 3. New York Jets (1-4)
Storylines
A Little Bit of Clarity with the Jets Backfield over the last couple weeks
I wrote about very little value in the backfield in my last article due to the RBBC approach. Since then, Michael Carter has started to set himself apart from Ty Johnson and Tevin Coleman. Since then, Carter has had 23 carries for 76 yards and a touchdown in both games. Hardly a stat line lighting the world on fire, but Coleman and Johnson combined for 14 carries for 38 yards over that span.
They likely want to see what they have in their fourth-round rookie during another lost season for the Jets. Jets coach Robert Saleh also sang his praises this week. You should be able to get him for very little if you need an RB.
Corey Davis is "The Guy" of the Jets Wide Receivers
During the 2021 off-season, the Jets big splash in free agency was fifth-year pro Corey Davis to pair with their new franchise quarterback. Through five weeks, he has a stat line of 20/302/3. While his catch rate is sitting around 55%, the effects of having a rookie quarterback are apparent. However, if Davis can get it closer to the 70% catch rate from 2020 (a contract year), the Wilson/Davis combo could be something special.
Trending Players
Jamison Crowder
Crowder has returned from injury, and with only two games under his belt, he is already 3rd in receptions. The veteran slot receiver is providing a valuable safety valve for Zach Wilson and should help extend drives.
The Weeks Ahead
Zach Wilson will look to make up for the worst start of his short career when the Jets travel to New England in Week 7. The Patriots' defense has been suspect without Gilmore, but they still held the Jets to two field goals in their first meeting. After that, they welcome Cincinnati and their surprisingly good defense to the Meadowlands.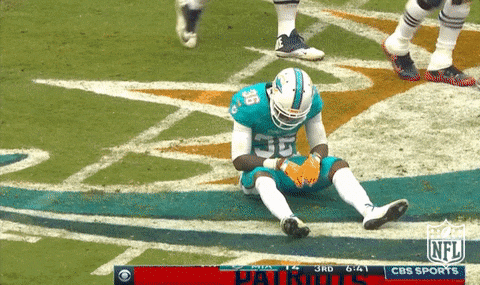 4. Miami Dolphins (1-5)
Storylines
Gaskin Continues to Disappoint Week after Week
Much like the rest of the Miami Dolphins, 2020 standout Myles Gaskin has been a bust in 2021. Through six games, Gaskin has only seen double-digit carries once and is averaging less than 30 yards per game on the ground. Week 5 brought some hope to owners when he hauled in ten catches in a game where Miami was getting throttled by Tampa Bay, but he followed that up with seven touches for 14 yards against the lowly Jaguars in London. At this point, Gaskin owners must hope that the matchup with Atlanta will help the Dolphins get back on track or just cut their losses.
Mike Gesicki Appears to be Quarterback Proof
Over the last four games, with Jacoby Brissett and Tua Tagovailoa at quarterback, Mike Gesicki has averaged 11.7 points per game—good enough for the TE8 overall. He's currently on a 17-game pace of 122 targets and 85 receptions. With the way the Dolphins have been running the ball, and with their defense allowing nearly 30 points a week, expect the target volume to keep coming. Gesicki is a potential steal for the rest of the season at a shallow position.
Trending Players
Jaylen Waddle
Jaylen Waddle is becoming what a lot of people thought Laviska Shenault would be in Jacksonville. He's averaging 8.2 targets per game and has two games with 13 targets already through the first six games of his career. He has three scores (all in the red zone), and his report with Tagovailoa is undeniable. With the run game struggling, Brian Flores is stealing from his old boss (Bill Belichick) and using the short passing game to the slot to make up for it.
The Weeks Ahead
The Dolphins have dropped to 1-5, and their defense doesn't look like it can stop a nosebleed. As a result, the Dolphins will face a lot of pass-heavy game scripts to stay in the game. While Week 8 is a tough matchup with Bills, Weeks 7 and 9 are home games against the Falcons and Texans—both giving up nearly 30 PPG themselves. Those are shaping up to be classic bad team shootouts.