Nine starting quarterbacks over the past three seasons. Three more than any other team in the NFL. The Washington Football Team could add number ten to the list for 2021, assuming Ryan Fitzpatrick is the starter after the recent signing. Since Kirk Cousins departed for Minnesota, it's as if Washingon can't get anything right.
To say Washington has neglected the quarterback position would be asinine. They traded for Alex Smith in 2018, drafted Dwayne Haskins in 2019, and made moves to acquire multiple quarterbacks in 2020. Although these quarterbacks haven't worked out, it's tough to say the poor results are solely the fault of their own. Breaking down the roster for Washington makes one wonder if any other quarterback outside of Fitzpatrick would have been willing to start for them.
Washington currently has over $14 million more invested into the defense than they do the offense.
They have drafted five defensive players in the first two rounds since 2017 compared to one offensive skill position player (running back Derrius Guice, who is currently out of the league).
Tackle Geron Christian is the only offensive lineman selected in the first three rounds since 2015. In addition, only Morgan Moses and Chase Roullier have been able to play a full 16-game schedule since 2017.
As mentioned above, Washington hasn't neglected the position; however, they have failed to provide the tools necessary to succeed.
Fitzpatrick isn't new to a lack of support. He's played on two winning teams in his entire career, one being 2020. He played in Buffalo from 2009 to 2012 but was used as a bridge quarterback outside of those four years. The Jets in 2013 could be the one exception, but he was initially thought to come in and compete with Geno Smith. Most thought he would end up as the backup to help teach Smith the new system brought in by offensive coordinator Chan Gailey.
Ryan Fitzpatrick's Fantasy Implications
In 2015, Ryan Fitzpatrick had far and away his best year. He threw for 3905 and 31 touchdowns while finishing as the QB11. By no means will he eclipse a top-12 quarterback finish in 2021. What could change is the pass catchers in the offense.
Charting back to 2015, Fitzpatrick has shown to elevate the play of his wide receivers. Outside of Robby Anderson in 2016, Fitzpatrick's receivers have performed better with him at the helm compared to other quarterbacks on the roster. The charts below are a small sample, but DeVante Parker, Chris Godwin, Mike Evans, Adam Humphries, Desean Jackson, Quincy Enunwa, and Brandon Marshall all saw an uptick in efficiency.
How does Ryan Fitzpatrick Elevate his Receivers?
There is a combination of calculated risk-taking and gunslinging every time Fitzpatrick drops back. It's why in 2020, we saw him take the field when Miami was facing a large deficit later in games. Since 2015, he's mostly been at the top of the charts for air yards, deep passes, and money throws per attempt. Simultaneously, he also sees one of the highest interceptable target and dangerous play rates. Essentially: he doesn't care. He's giving his receivers a chance to make a play on the ball. It's a big reason as to why Enunwa (once), Evans (once), and Parker (twice) all finished in the top-2 in contested targets over the past five years. In the one year there wasn't a top-2 finish, Evans finished seventh.
Although Washington's Terry McLaurin saw a decline in his contested catch rate in 2020, he led the league in 2019 with a 68.4 percent conversion rate. Keep in mind: not all contested catches are created equal. Over a six percent drop in catchable targets would insinuate the ball, when delivered to him during 2020 in contested catch situations, was most likely not in advantageous positions.
The most significant advantage for McLaurin's outlook was Fitzpatrick's 2020 deep ball completion percentage (56.5; second in the NFL) and completion percentage under pressure (60; best in the NFL). Smith, whom Terry McLaurin caught the majority of passes from, only completed 36 percent of his deep balls and 27.5 percent of his passes under pressure. McLaurin did his best to increase the percentage as he caught 37 percent of the deep balls thrown his way, but we should see a significant increase come 2021.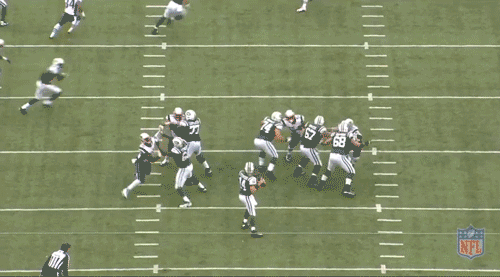 Does Logan Thomas Benefit from Ryan Fitzpatrick?
As for the tight end position, there isn't a ton of data to review. The Buccaneers O.J. Howard wasn't healthy, Mike Gesecki wasn't a significant piece in the Dolphins offense, and the Jets best option was Austin Safarian-Jenkins who only started two games. Deriving data from subpar options to insinuate the targets Thomas could accumulate would be irresponsible. However, based on the routes run and scheme, don't expect his role to change.
Conclusion
Fitzpatrick is a game-changer or will raise McLaurin and Thomas much higher than already projected. But it is promising to know Washington should have a somewhat consistent quarterback in terms of getting the ball to his playmakers. His ability to escape pressure and deliver deep strikes should have every McLaurin manager excited and every Thomas enthusiast dreaming.
Get as many shares as possible of McLaurin and Thomas before they become unobtainable.
You can follow me on Twitter @FF_Intervention and make sure to follow @JoinOurCircle_
Check out our YouTube page, and meet the entire Support Group for Fantasy Intervention. If you're interested in writing with us go check out our Writing Standards