Starting with the AFC South, this four-question series will look at each division and the most pressing question needing to be answered from the lens of a redraft, single quarterback, 12-team, full-PPR league.
AFC South: Houston Texans
Who will be the starting quarterback?
Deshaun Watson seems to be out of Houston. He wants out of there as well. The turmoil stems from sexual assault allegations against Watson. According to Watson's attorney Rusty Hardin, ten women have filed complaints with the Houston police department. Several teams will be interested in his services; however, that doesn't mean he will go anywhere. The NFL has not mentioned any sanctions on the three-time Pro-Bowl signal-caller, and he has shown up to camp.
Fantasy Implications: If Watson is suspended for the season or traded, either Tyrod Taylor or rookie Davis Mills will be the starter. Neither breathes life into the passing offense, and neither are draftable in single-quarterback redraft leagues.
AFC South: Indianapolis Colts
Is Jonathan Taylor the real deal?
The question may seem funky as Jonathan Taylor finished as the RB6 and 35th overall. However, it wasn't an easy season for Taylor. He was thrust into action in Week 1 when Marlon Mack tore his Achilles and struggled in the first part of the year. Outside of his Week 2, Taylor didn't have more than 60-yards rushing until Week 11 versus Green Bay. Taylor had three straight weeks where he totaled just 61 yards from Weeks 8-10.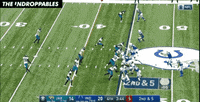 Although Nyheim Hines got the start over Taylor against the Packers, he was a beast totaling 114 yards on 26 touches. The game started a run in which Taylor totaled 741 yards in six weeks including a touchdown in four straight. The caveat was his outstanding performances were against the dreads of the NFL: Houston twice, Las Vegas, Pittsburgh, and Jacksonville. Taylor is a hulk standing 5'10" and weighing 226 pounds with the ability to catch the ball and solid contact balance.
Fantasy Implications: Taylor is in the crossroads as he could lead the running backs in points or fall back to third/fourth-round value. The Colts will run the ball heavily and Taylor adds enough receptions to secure his floor. The later in the first round you can draft him, the better off your team will be.
AFC South: Jacksonville Jaguars
How will rookies Trevor Lawrence and Travis Etienne fare?
Trevor Lawrence was projected the number one pick. Lawrence drawing comparisons to Peyton Manning, and Andrew Luck isn't by chance. He has a blend of athleticism and arm-power. Lawrence can be mobile in both the pocket and on the run and is a true leader. He has vision and accuracy. His ADP of QB14 seems appropriate as his rushing capability will secure his floor.
Although most of the attention will be on Lawrence, don't forget about Travis Etienne. He is going to be an exciting prospect in redraft leagues. As much of a certainty Lawrence is, Etienne is just the opposite. His skill set isn't questionable; it's his role in the offense. James Robinson came out of nowhere as a rookie last season and finished as the RB7. Robinson offers vision and power, but Etienne is a blazer and can be a three-down back. Etienne is also Lawrence's former teammate at Clemson.
Fantasy Implications: Will Etienne be the three-down guy or play the James White/Giovanni Bernard role as a pass-catching back? More than likely, it will be a mixture, and there is no reason to thrust Etienne into a full-time position right away. His ADP is going anywhere from 22-38, but anywhere after RB26 should give enough cushion to weigh out a slow start.
AFC South: Tennessee Titans
How much tread is left on Derrick Henry's tires?
Derrick Henry has been an absolute beast in the past two seasons. Henry has rushed for over 3,500 yards and 33 touchdowns over the last two years. However, he has 681 carries which are 119 more attempts than any other player. Throw in his 37 receptions, and the total comes to 718 touches over two seasons.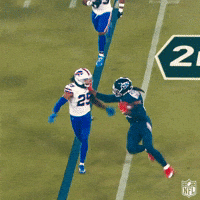 The change in coaching as previous offensive coordinator Arthur Smith left for Atlanta to be the head coach. At the same time, Mike Vrabel remains the head coach, and Todd Downing takes over duties as OC. Downing will continue to draw up plays for Henry.
"It's certainly an easier job having Derrick Henry back there," Downing said. "It's no secret that it's a big part of this offense. I am looking forward to finding ways that Derrick is utilized."
Fantasy Implications: There is no doubt that as long as Henry is healthy, he is a top-three running back off the board. Obviously, he has the size (6'3 and 247 pounds) to continue to log in time. Also, Henry has demonstrated that he can still be a top running back after 300 carries in 2019, usually hitting the "red" for most running backs.
Look for Tennessee to dial back Henry's carries to keep him fresh through the season. However, as long as he is healthy, Henry is a top-five running back.
Check out the rest of our articles on Fantasy Intervention!
Follow Mike on Twitter at @RFLRedZone