Introduction
The 2021 NFL season and free agent market officially opens on March 17th 4pm EST . As die-hard dynasty players, you're already reviewing and scouting future players for your 2021 rosters. One of the key components to fantasy roster management is to foresee change around the league before it happens and get ahead of your competition.
All league rosters have different limits on how many players you're allowed. Leaving you with the decision on who makes your roster and who gets "waived" goodbye. With a total of 55 unrestricted free-agent running backs in 2021, you will have some tough decisions to make this year. In addition, you have a surplus of young talent who have entered the league in the past 3 years and new recruits declaring for the 2021 NFL draft. With that being said how do you determine who makes the cut? 
A great place to start is to analyze your roster to decide what your team needs. Some of your players may be aging out. Some may not have performed up to expectation, or simply just need a new contract. In the next few installments, I will be discussing some running backs that will be hitting the free agent market in 2021 and whether "the juice is worth the squeeze" when it comes to acquiring said players.
Aaron Jones Running Back, Green Bay Packers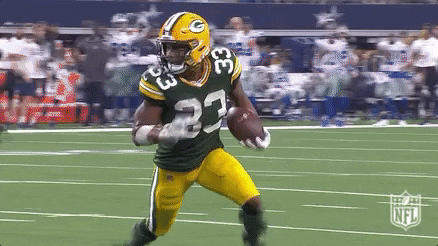 There is no doubt that Jones will be one of the highest valued free agents this season due to his production in Green Bay the past two years. Jones finished as the RB5 in 2020 in standard and PPR formats with 1,062 rushing yards and eight rushing touchdowns, adding 43 receptions for 312 yards and two touchdowns through the air. These are great stats even though it was a downtick compared to his RB2 production in 2019. Jones has earned himself a nice chance of a new contract in 2021, but not necessarily with the Packers.
Going into the 2021 season, the Packers will be sitting in the "red" with a negative $24.4 million in cap space. With Jones warranting a top-tier running back contract and the Packers drafting AJ Dillon last season in the second round, the arrows point to Jones leaving Green Bay. This move in teams may increase or decrease his value based on the landing spot. 
Landing Spots
Teams that could consider Jones are the Cardinals, Jets, and the Dolphins. All three franchises have plenty of cap space and an assumed need at running back.
With running back Kenyan Drake also being a free agent in 2021 the Cardinals make all the sense in the world for a new home for Jones. He fits their fast-paced air raid offense and would be an upgrade from Drake. 
The Dolphins may or may not add depth via the 2021 NFL Draft as they just added veterans at the position this past year. They do have plenty of draft capital, so I think they pass on the expensive "Jones" and go with the developmental route.
The Jets actually make a lot of sense. They have just signed Robert Saleh as their new head coach and will be looking to have a similar run-heavy offensive scheme as the 49ers, with Saleh most likely bringing over 49ers' wide receiver coach Mike Lafleur as his offensive coordinator. The Jets may look to move on from Sam Darnold and draft one of the top-five quarterbacks with their second overall pick. This would open up more money for a higher caliber contract,  like Jones, will demand.
Fantasy Implications
For fantasy purposes, I'm moving on from Jones, even if you plan on going for it all in 2021. Due to him being 26 years old and the big question of "will he repeat as a top-12 running back. "
If he were to land on one of the three teams I mentioned earlier he would deal with Chase Edmonds and Myles Gaskin sniping carries in Arizona or Miami. In addition to mobile quarterbacks in Tua Tagovailoa and Kyler Murray who combined, had 14 rushing touchdowns. Or, a poor offensive line with the Jets who only had two players inside the top 50 percent at their position with tackle Mekhi Becton and guard Alex Lewis according to Pro Football Focus. Not to mention the Jets haven't had a top-12 running back since Frank Gore in 2016.
This all means that his value for fantasy will take a hit in some sort of fashion. Although a very good NFL running back, for dynasty he is best sold right now to the highest bidder before free agency opens. Benefit now, from his current production, and don't gamble on his market value in the future. 
Trade Bait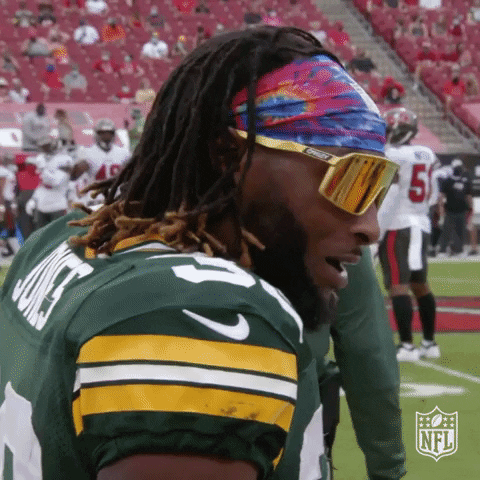 Finding a buyer shouldn't be an issue. If you aren't in contention, target your league mates who have either high draft stock and are in high contention of winning it all in 2021. Or, look to get multiple young assets. Some of these examples from Dynasty Trade Calculator should serve as a guide. 
As shown above, Jones is worth slightly more than the 2021 1.02 pick. If you're going into a rebuild year this should be the absolute least you get in return.
If you need depth at other positions try and go with a late first round pick and D.J. Chark who is only 24 years old and should be getting a brand new quarterback in Trevor Lawrence. This option is one of my favorites because you not only add depth to your receivers you can add youth at the end of the first round in this year's 2021 rookie draft.
This last option is for if your running back roster is struggling and in need of some depth and youth added at the same time. Note that the draft pick is only one pick off from the example above and the deals can be interchanged depending on roster needs.
Discussion
If you are the Jones owner right now, you are in the driver seat. Cash in on his most recent production and optimize your dynasty roster for the 2021 season.
Look for more great trade discussion articles during the offseason and tune into the Fantasy Intervention Case Study on our YouTube channel for more great buys and sells for the 2021 Dynasty season. And follow me (@FF_Chef) on Twitter for fantasy-related content. Finally, be sure to check out the full Fantasy Intervention Support Group for more articles.