How to Ask a Start or Sit Question
We all know the most popular question in the fantasy community. Hundreds, if not thousands of tweets, emails, messages, comments, all revolve around one popular term: Start/Sit. It makes sense as setting a lineup is the single most important thing we do every week, and yet, we still suck at it.
All jokes aside, there is a common issue in which all fantasy gamers seem to struggle. Failing to take a step back and look at the entire equation could cost a team a win. When setting your lineups, it is crucial to look at the big picture.
Stick with Me as I Explain
Every question is the same: Should I start Player A or Player B? Sometimes the scoring system will be included; most of the time, the questions are about as bland as chalk.
We are the ones who put in the work and have the time dedicated to this, so it makes sense why you would come to us, but this is my time to teach you how to fish.
When you come to us asking, "should I start Player A or Player B" you're essentially asking the same as "I have a 15, should I hit or stay" in blackjack, where the goal is to get to 21.
Is the dealer showing a 4 or a Queen? How many face cards remain in the deck? We have no idea what's on the table, what's been dealt or how you even got to 15 in the first place. Your opponent has as much to do with your matchup outcome as you do, just as the rest of the field can affect your outcome while playing cards.
There are endless amounts of questions you need to ask yourself while piecing together these lineups. It's a game of strategy that takes skill and understanding to master, but I can start you out with a few.
Are you playing a stacked lineup?
Do you need a solid floor to win the matchup or a home run?
How's the weather? No, seriously. How's the weather?
When setting a lineup, look at the whole picture.
Step One: Play Your Studs
There are very few times where you don't play Patrick Mahomes, Travis Kelce, or Christian McCaffrey and those times typically involve an injury. As we have seen with these players collectively, there are very few weeks where they will let you down, regardless of the dependent and independent variables.
Step Two: Identify Your Needs
Compare your lineup to your opponent's. Use your own projections in combination with the platform you use. If you don't personally do projections, don't be discouraged. Most platform projections are accurate. It's like filling in a puzzle. What is the difference between your projected output of the studs against his entire lineup, and how many spots do I need to fill to complete my lineup? Now comes the hard part.
Step Three: Set the Floor for the Projected Output Needed
Realize there are questions you must ask to create a projected point total for an individual player, like the aforementioned weather. Defensive matchups, injuries surrounding the player, explosive plays allowed, and volume are just a few. After those are factored in, the big question gets asked.
"I need to pick 2 from the following group. They probably need a floor of about X number of points each to get the win. Who would you choose from Player A, B, C & D?"
Now we are talking!
In a PPR – points per reception – league, I might swing for the fences with Packers' receiver Marquez Valdez-Scantling if I need a significantly higher point total to secure a victory. If the projected score of each team is close, the safety of Bills' receiver Cole Beasley could be much more appealing. In a vacuum, they would both be close in my weekly rankings but have a very different range of outcomes.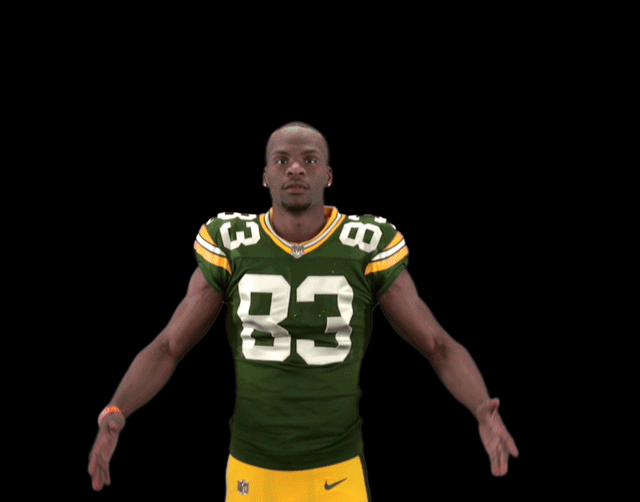 It may seem simple, but making the small adjustment will change the way you set your lineups. It also allows you to get more accurate advice when letting experts know what you need. As mentioned earlier, setting lineups is the most critical part of fantasy, so getting the correct advice and making educated decisions could make or break your fantasy leagues.
As always, you can hit me up on Twitter @DaddysHomeFF for all of your fantasy-related questions, especially those start or sit!