If you're new to fantasy football, we want you to feel at home. Fantasy Intervention will welcome you with open arms and give you a step up on the competition, but first, there are a few things you should know.
According to Fantasy Sports & Gaming Association, the estimated number of fantasy sports players has grown from 15.2 Million in 2003 to 59.3 Million in 2017. Platforms such as ESPN, Sleeper, and Yahoo are becoming more user-friendly each year. Anyone can join leagues and get into the action within minutes.
Of fantasy players, 2019 survey demographics show 19% are female. So if you are a woman and new to fantasy football, you're not alone!
Now let's get into some things you'll need to know before joining your first league.
What makes fantasy football fantastical?

Fantasy football mirrors the NFL in many ways, but it is tailored to made-up scoring systems. Let's take a look in the mirror:

Your fantasy team is made up of players that exist in the real NFL player pools.
Fantasy scoring is based on each player's actual production in the real world.
You determine which players are on your team by drafting them, just as the NFL does each year.
How are fantasy football leagues constructed?
An individual, called the Commissioner, controls each league. Commissioners can choose a variety of league settings that govern the rules of the league. Each of these are custom to every individual league you join and can determine the way you want to draft and set your lineups. Commissioners can decide scoring, how many teams are allowed in the league, draft order, player pool availability, bench spots, and what types of players are required to fill a line-up. With this being said, let's jump into a few terms you should know.
Terminology
Commissioner – The creator of the league. Commissioners have powers that other league managers do not have access to. Commissioners can choose league settings and override actions made by team managers. Being a commissioner can be time-consuming and is a position of trust. Some commissioners are the sole collectors of fantasy dues and responsible for fantasy payouts.
Teams / Leaguemates – Members of your league that are not the commissioner. Each league differs in the total team owner amount. Most commonly leagues consist of 10-12 total league mates, although leagues from 8 to 32 exist. The more league mates, the more diluted the player pool becomes when completing your draft of players. We'll talk about this more in the Player Value section below.
Waiver Wire – Players that have not been drafted after your league's draft concludes are available on the waiver wire as free agents. Each team can drop a player from their current roster to pick up a player available on the waiver wire. Depending on how your league is set up, this add maybe instantaneous. Some leagues require 24-48 hour wait time if the player was recently dropped by another team or just played a game in real life, or require a blind bid of fake money called FAAB.
FAAB – Free agent auction budget. This fake money is allotted to every team at the start of each season. If your league uses FAAB, you can bid this money on players that you would like to acquire from the Waiver Wire. Anyone can bid on players each day, but they cannot see how much or who else
has bid on a player until the transactions go through. Blind bidding is based upon a delicate balance of how badly you want the free agent acquisition and how much you think your other league mates might be bidding on him. The highest bidder at the end of the allotted time is awarded the player.
Trades – Another way to acquire players that you did not initially secure during your league's draft is through team trading. Any team can propose a trade to another. No one is required to accept a trade. As long as cheating is not occurring, there are no stipulations to which types of players can be traded or how many players can be involved in a trade transaction.
Player Designations
QB – Quarterback position
WR – Wide Receiver position
RB – Running Back position
TE – Tight end position
FLEX – mix of RB/WR/TE
SuperFLEX – a mix of QB/RB/WR/TE
Kicker – Kicker position
Def/ST – Defense and special team positions
IDP – Individual defensive player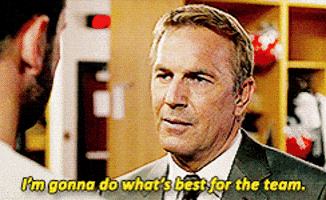 Starting Lineup – These are the positions that you must start a player in each week. Players in your starting lineup score points that are calculated towards your total weekly score. Only players in your starting lineup can contribute to your weekly score. Once a game begins for a player, they are locked into the spot you have them placed within.
Bench – Bench players are those that you've drafted or acquired that are not in your starting lineup. They score points, but these points are not calculated in your team's weekly score.
League Types
Redraft – Each year the player pools reset. You draft from scratch annually.
Dynasty – Dynasty drafts to not reset each season. Think of this league type as a long commitment. Players drafted carry over to the next season. Typically, after the first 'startup' year in a dynasty league, the only drafts that occur are for rookie players entering the league.
IDP – Individualized Draft Player leagues often remove the 'team defense/special team' line up spots and add spaces for individual defensive players.
Keeper – A blend of redraft and dynasty leagues. Each keeper league is designed differently, but the option to "keep" a certain number of players from one year to another exists. Leagues can allow one or more keepers from year-to-year and will often have a limit for how long you can keep a specific player.
Scoring Types
Standard – Standard scoring is pretty universal despite which site/app your league is based in. All of this information can be found in your specific league. Points are scored for touchdowns and yards gained. Points are lost for fumbles. Typically leagues draft a team defense that scores points based upon their production as a whole.
PPR – PPR stands for "point per reception" and means just that. In addition to standard scoring rules, players earn points for each reception made. Your commissioner sets how many points a reception will benefit a player. Typically, these are set at 0.5 or 1.0 PPR.
Bonuses – Some leagues will have bonuses that are specific to a player type or big play. For example, "TE-premium" leagues award more points per reception to tight ends. Other leagues maybe award players bonuses for 'big plays' (i.e. accumulating more than 50 yards in one play). Others will have bonuses for hitting certain stat thresholds (i.e. 350 passing yards, 200 rushing yards, etc.)
Line-up types
Standard – This lineup typically includes a requirement of starting 1 quarterback, two running backs, two wide receivers, one tight end, one FLEX, one team defense, and one kicker per week.
2 Quarterback – This lineup resembles the standard lineup with the addition of a second required quarterback starter.
SuperFlex – This lineup resembles standard line-ups, with the addition of superflex line up spots.
Custom – Leagues can implement are variety of these lineup types, adding and removing starting lineup positions as wanted before the draft. Check with your league to determine what their lineup consists of, as this will affect how your draft. Some leagues prefer to have extra wide receiver or FLEX spots.
Player Value
Future articles will address these topics in depth, but here are the basics.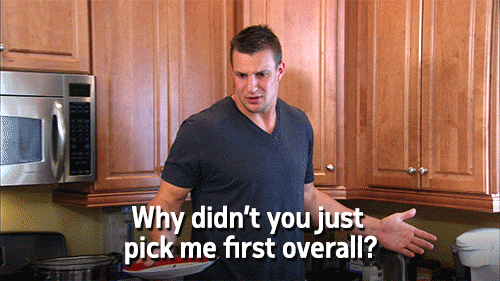 How does league type affect player value?
Keeper and dynasty leagues have players who cross over into future seasons. Players who have bigger potentials to produce well in future years are valued higher. Also, players that are currently suspended or injured can retain value in dynasty or keeper leagues, where they may not in redraft leagues if they will not be available for the remainder of a season.
How does scoring type affect player value?
Points per reception and scoring bonuses make players that catch the ball (wide receivers, tight ends, some running backs) or make big players more valuable as they have the potential to score more points any given week.
How does line up type affect player value?
The amount of players you are required to start each week at each position affects their value as there are a finite amount of players at each position available every season.
How does this affect the way I draft?
Every aspect of your league's settings will play a role in how you want to draft players. Fantasy Intervention produces articles and content detailing these values in greater depth. Keep in mind, you want good players at each position to score points, but the amount of quality players available at each position determines their scarcity as you draft.
Ultimately, fantasy football is intended to be a fun experience, tapping into our collective yearning for competition. If you're not having fun, don't fear. You probably just need to try a new league. Stay active and keep up with Fantasy Intervention for more insight into how to win.
Ok, I'm interested in fantasy football. What now?
Start off simple. You don't want to get ahead of yourself and put the cereal before the milk. Get a feel for the world of fantasy football and trust me, you'll want more. That's what Fantasy Intervention is here for. Our team provides daily podcasts, answers specific listener questions, and posts articles tailored to the community needs. Follow us on Twitter at @JoinOurCircle_ and subscribe to our Youtube channel for more info. And you can find me specifically on Twitter at @cooterdoodle