Lamar Jackson, Josh Allen, Blake Bortles: all unpolished but impressive quarterback prospects. All for different reasons. With Trey Lance, we could be seeing a similar situation.
Every year we get a quarterback who flies up draft boards. Early in the college season, players such as Baker Mayfield in 2018, Kyler Murray in 2019, and Joe Burrow in 2020 weren't included in the first-round mocks. As for 2021, we now have the 49ers Trey Lance. There is success with late risers, but they have to be looked at differently than perennial winners like Jaguars Trevor Lawrence.
Breaking down Lawrence in Part II of Stabilize Your Future wasn't about the physical traits or intangibles. The concerns surround whether he could overcome his organization if they fail him. Jameis Winston and Sam Darnold are two examples of excellent prospects who couldn't overcome dysfunction. With late risers, the factor isn't as much about if they can overcome their organization, but rather, can their organization help them reach their potential?
Organizations who weren't ready to develop raw talent saw their early first-round picks fizzle out quickly. Bortles, Dwayne Haskins, and JaMarcus Russell immediately come to mind. However, others like Allen, Patrick Mahomes, and Cam Newton saw success with organizations dedicated to helping their future stars progress. In 2021, San Francisco is one team in particular who is set up very well to groom their future star.
The Recent History of the 49ers
The 49ers were one of the winningest franchises in NFL history, thanks to owner Edward DeBartolo Jr. From 1981 to 2002, they missed only four playoff appearances. Unfortunately, aside from those two decades, the franchise has been somewhat of a mess. Things looked to be on track during the Trent Baalke and Jim Harbaugh era, only to lose their entire roster due to lack of communication and a brash coaching style. Firing Baalke and Harbaugh, owner Jed York decided to go a different route and find leaders who were personally invested in the players.
In steps former safety John Lynch and Falcons offensive coordinator Kyler Shannahan. Lynch had previously been in the broadcast booth but had a great relationship with both the Yorks and Shannahan. Meanwhile, Shannahan wanted a general manager who understood his vision and pursued a physically imposing defense with an explosive offense. Although they struggled at first, their vision was apparent.
The Transition Prior to Lance
Shannahan and Lynch used the first couple of years to tear down the already barren roster and build a new culture. The focus wasn't as much on finding talent as finding the players with the right mindsets. They brought in Pierre Garcon, who knew Shannahan's system from their time in Washington, and Brian Hoyer from who he was with in Cleveland. They arguably over-paid for fullback Kyle Juszczyk and added edge rusher Malcolm Smith to the defense.
Starting the 49ers 2017 season with a pieced-together roster, Hoyer led the 49ers to an 0-6 record. The 49ers knew they were close, however. Hoyer only completed 58-percent of his passes with four touchdowns and four interceptions, yet all but one loss was decided by three points or fewer. Halfway through game six, they decided to give C.J. Beathard an opportunity. The following two games were blowouts as they lost by a collective 53 points. The 49ers had to do something about their quarterback. Following Week 8, they pulled the trigger.
Glimmer of Hope
The 49ers acquired – what they thought to be – their quarterback of the future in Jimmy Garoppolo for just a second-round pick. By Week 13 he was starting and won the remaining five games to close out the season. Garoppolo completed 67.4-percent of his passes with seven touchdowns and five interceptions. Shannahan had his guy. At least until Week 3 of the 2018 season when Garoppolo went down.
Garoppolo missed all but those first three games in 2018 as the 49ers spiraled. However, the goal for the 49ers still wasn't to take home the Lombardi trophy just yet. Lynch and Shanahan still had their eyes on building for the long run. Previous to the season, they let 23 players walk in free agency. They added seven players – including defensive star Richard Sherman – to replace a few gaps, but they were focused on developing their young players. Solomon Thomas, George Kittle, and Fred Werner were just a few names selected in the first couple of years. From 2017 to 2020, the 49ers drafted a total of 21 players who played meaningful snaps — almost 66-percent of their picks.
The New Light
After 2018, the 49ers were set to make a run. The organization had stacked the team with 13 Pro Bowlers (including alternates), they added studs in free agency, and Garoppolo was healthy. They ended the season 13-3 with an unceremonious loss as Garopollo missed receiver Emanuel Sanders deep for the game-winning touchdown. Even with the loss, the season was viewed as a success.
In 2020 they were set to repeat their success until Garoppolo missed time yet again.
Garoppolo wasn't bad in his time with the 49ers. He had completed 67.5-percent of his passes for 46 touchdowns and only 26 interceptions. The issue was he only played two more games than he missed over three seasons. Kyle Shanahan had tooled the offense and kept it fresh with weapons, but there was no one to throw them the ball.
Drafting a quarterback to compete was a must if the 49ers expected to win with this stacked roster. They couldn't risk Garopollo getting injured once again without a legitimate backup. On the other hand, if Lance beats out Garoppolo, he could be set up for a Super Bowl run as they arguably have more playmakers now than they did in 2019. The gamble to go from an abrasive Baalke and Harbaugh style to a more personable and creative approach looks to have paid off — if Lance is the answer.
Trey Lance's Profile
Coming out of college, Lance was considered not just a mobile quarterback but a running quarterback. In 2019 – his only full season – he compiled 1,100 rushing yards and 14 touchdowns. Some compared him to Lamar Jackson, while most see him as more of a Josh Allen type.
Although Lance had almost 2800 yards and 28 touchdowns with no interceptions in 2019, he only has 318 career passes through 17 starts. In addition, he only played against two FBS schools. There have only been five quarterbacks selected in the first round with 17 or fewer starts since 2006. Two of them – Kyler Murray and Cam Newton – have been successful. The other three – Dwayne Haskins, Mark Sanchez, and Mitchell Trubisky – have flamed out.
Overall he's a great prospect when it comes to football IQ, ability to navigate the pocket, and reading coverages. His legs and ability to escape pressure are his strong suits. However, his arm strength and touch are a concern. He often doesn't set his feet when he delivers, which causes a lack of velocity. These weaknesses can be coached out with time. He just needs experience.
What Lance Should Expect from the Organization
Shannahan's biggest pet peeve is turning the ball over. It's why he felt comfortable with Hoyer and Garopollo. It's also partially why he rolled out Robert Griffin III prematurely instead of giving Kirk Cousins time. Lance's ability to make good decisions is elite. He also only fumbled four times in addition to no interceptions, as mentioned above.
If Lance wins the battle in training camp, then he could start in Week 1. However, Shannahan has no pressure to get him in the starting lineup till he's ready. If Garoppolo plays well and stays healthy while the 49ers win, Lance might not see the field as a starter in 2021. But that's a big "if." All it takes is one week to get Wally Pipped.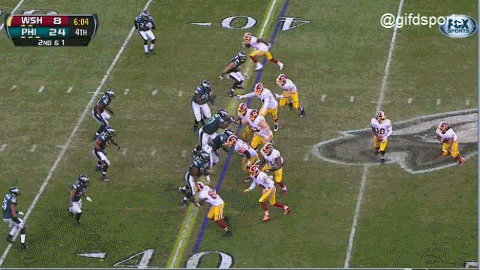 Regardless, Shannahan had RGIII playing at an elite level as a rookie. He simplified the playbook and kept RGIII on his feet. I expect the same if Lance does get a shot.
The 49ers Roster Build Surrounding Lance
To say Lance is walking into a dream is an understatement. Lance is surrounded by oozing talent from his pass-catchers, a solid offensive line, and a pressure-relieving running back corps while having one of the best play-callers in the NFL. Kittle is a top-three tight end. Brandon Aiyuk had at least 70 yards in seven of the twelve games he played, along with seven touchdowns. Deebo Samuel had the fifth most yards after the catch in his rookie season. 2019 third-round pick Jalen Hurd yet to play but has shown flashes.
The 49ers will continue to invest in this offense through the draft over the next few years. Eight of 11 picks in the first three rounds since 2018 have been on offense. They also have $24-million in cap space for 2022 in addition to the extra $26-million they can save by moving Garoppolo. Allen Robinson, Chris Godwin, D.J. Chark, Courtland Sutton, Juju Smith-Schuster, Will Fuller, and Davante Adams are all scheduled to become free agents in 2022. Adding one of those star receivers will boost Lance immediately.
Lance's Development with Youth
The wide receiver weapons are juicy. All of them are under the age of 28, but it's worth noting, they all have issues staying healthy along with the running backs and offensive line. As mentioned, they will continue to invest in the offense, especially if the injuries continue. The issue becomes: can they find top-end talent after trading away three future draft picks?
The 49ers traded away a third-round compensatory pick in 2022 and they don't have a first until 2024. Of the quarterbacks who finished in the top 12, only three finished without a WR1. One of the three was Justin Herbert, whose top target was Keenan Allen (WR13).
Although they have found talented players in the draft, finding those who stay on the field is equally important. If they continue to spend their limited draft capital on offense, the defense will suffer, especially after losing defensive coordinator Robert Saleh. A struggling defense could be a good thing for Lance as he might have to pass more, but these factors are years away.
As for now, Lance is in a great spot with young weapons. However, this could undoubtedly change as they are extremely thin.
Lance's Future Outlook
Injuries around the organization seem to be the dark cloud surrounding Lance. Shortly after running back Jeff Wilson tore his meniscus, starting guard Justin Skule tore his ACL, and Nickel Safety Tarvarious Moore tore his achilles. If they don't do something about improving their injury situation we could see Lance under duress, which is never good for a developmental quarterback.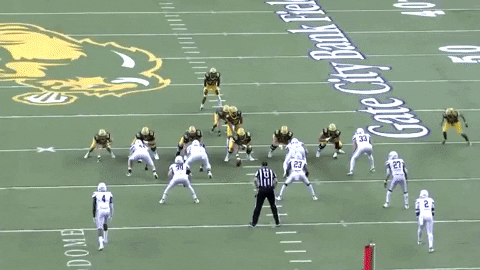 As Shanahan and Lynch continue to develop as leaders of an organization, the 49ers should improve on keeping this roster healthy. As the continue to develop their draft picks – which they have hit on relentlessly – sets a dominant regime for years to come. If Lance gets a chance in 2021, he will immediately be in the running for Rookie of the Year. But even if he doesn't, Lance and his playmakers will be making noise at the top of fantasy rankings for years to come.
Overall Lawrence is still first, but Lance isn't far behind. It's even closer if you don't need him to start as a rookie. Stock is up for Trey Lance.
Next, I look into whether Justin Fields can win despite or with Matt Nagy. Also, if Zack Wilson is in a better spot with the Jets than I originally thought. These are questions I will have answers to on the upcoming articles of Stabilize Your Future!
Don't miss any of Chase's other work! You can find him on Twitter at @FF_Intervention
Be sure to follow us on YouTube and hit subscribe! Check us out on Spotify and ITunes! Give us a follow on Twitter @JoinOurCircle_!