Do you like the competitiveness of a dynasty? Do you like the fun of redraft? Tired of filling orphan teams? Would you like to actually have an end in sight? Well then, welcome to a term league where you get it all!
First, what is a term league? Think of it as a political term. An election takes place, candidates are chosen, and they serve their term in office. A term lasts four years; then, a new election takes place.
Now equate a political term to fantasy football. Your election is the draft. After season one, you may choose to keep players from your final roster.
The point of the term league is to give managers all the competitive nature of a dynasty without having to commit to something that technically never ends. Term leagues also help avoid the dreaded orphan teams, cluttering dynasty leagues like plastic in the oceans.
The tricky and exciting part about term leagues is determining the settings and scoring. The rules listed could be a guideline for a term league:
Term length: four years
Keep up to four players each season
Keepers cost is the round in which they were drafted and one additional year (i.e., In the third round, the manager selects Bills receiver Stefon Diggs. If the manager keeps him going into the second year, it would cost his second-round pick. If the manager keeps him going into the third year, it could cost his first-round pick going forward.)
Cannot trade first-round draft picks

Must always hold a minimum of two picks between rounds one and three

May only trade picks one year in advance
Don't get too bogged down in these rules because you and your league will determine what "terms" are best for your league—the more edgy, typically, the more fun. The basic outline of a term league: set your terms and set your term.
Sounds like a Keeper League?
There's not much difference between a keeper and a term league. However, I see it as more of an evolution for certain leagues losing steam and flash. Adding variance in scoring and the way a league crowns a Grand Champion adds some spice. Like every league, we have playoffs and a championship. However, to determine who wins the four-year term, take the total points scored by each team in the regular season. Then, add bonus points for playoff seeding and final standings after playoffs (80 points for first, down to ten points for eighth; 8/14 teams make playoffs). Whoever has the highest point total at the end of our term is Grand Champion. Once again, scoring variations are what makes these leagues fun.
What's the Point of Winning?
While winning is great and all, some of us play for money. The answer to that is a pot split each season. 60-percent of all funds carry over to the Grand Champion payout, while 40-percent goes to the annual Super Bowl winner. This particular league has a $125 buy-in and also a player transaction fee of $1. When you acquire a player from free agency or via trade, you pay $1 to the pot.
Once all the points are added up over the four years, now what? IT ENDS! Yes, it comes to an end after the four-year term runs out, crowning a Grand Champion. The 60-percent of funds accrued over each season is added up to one massive pot, and the Champion walks away basking in glory.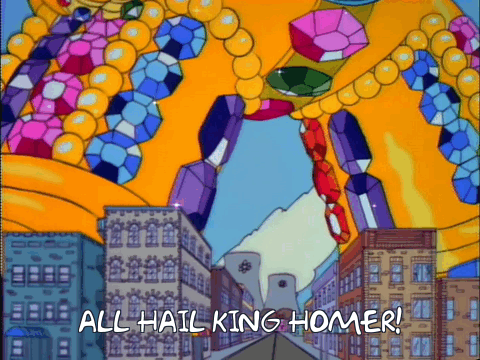 What is done after the term is up to the league: invite new blood, refresh the rules, add a superflex. Even taking a break from fantasy for a year to travel the globe with your bounty of winnings is encouraged, although you might have to wait three more years to get in. Following the fourth season of term, all players return to the player pool, and the next Grand Champion begins planning for glory.
Are you good enough to win for four consecutive years? If so, start up a term league. Nothing says friendship like beating your buddies to a pulp year after year and taking their money.
Want to talk more about a Term League or anything fantasy football? Hit me up on Twitter (@SantosLHalper83) and be sure to check out more great content at Fantasy Intervention!