The Trade Deadline
Why do trade deadlines exist in dynasty fantasy football? They were created for a reason, right? Are they still necessary, at least in a dynasty fantasy setting? Let's go over both sides of the argument and explore how they came into existence. We'll expose why trade deadlines are still prevalent and guide your dynasty league to do without them.
Trade deadlines worked their way into this game for a reason long before many of us even started playing. Fantasy football was born several decades ago and exploded in popularity over the past five or so years. Many of us were exposed to a relatively finished product; the average league was a 12 team 1QB non-PPR redraft format, even lineup settings were largely the same throughout the hobby.
Only in recent years has redraft evolved slightly as hosting platforms like yahoo.com has made 0.5 points per exception (PPR) the norm, along with three wide receiver starting spots. Further customization has also developed, like the use of a superflex slot, full PPR scoring, and many other oft-used scoring setting adjustments. But what has evolved the most is the league style, with keeper & dynasty leagues becoming the new norm. Redraft will still be regarded as the reason most of us got hooked into this game, but the true king of fantasy football has become the dynasty format. In dynasty, managers keep their entire roster year over year and draft rookies annually, with much larger bench capacity. As a dynasty manager, you develop far more ownership of your squad long term.
As the dynasty format began to emerge, standard settings became challenged. Starting lineups shifted towards multiple flex spots and the inclusion of a superflex spot gave new life to quarterback value. Kickers and team defenses started to fade altogether, opting for a purely offensive approach.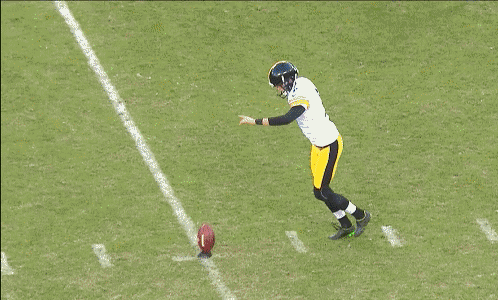 The standard dynasty is now a 12 team superflex PPR league. You will find many deviations from the norm, with a wide range of creative settings making their way into this hobby.
But one thing has remained commonplace: the Trade Deadline.
The trade deadline was established long ago to prevent unwarranted transactions at a pivotal time in the fantasy season. Often in place by week 10, a trade freeze is enacted and stays in effect until a champion is crowned. This was relevant in a redraft format as every team would see their team dissolve at the conclusion of the season, and draft a new squad next year. The trade deadline blocked any potential of collusion and maintained the competitive integrity of the league. As fantasy sports grew, the trade deadline remained largely unquestioned.
The Arguments
So why are trade deadlines still prevalent in dynasty formats? Let's review the primary arguments and set the record straight.
A dynasty manager could make major trades jeopardizing their future to win-now. Upon a win or loss, they could abandon the league at the conclusion of the season.

There is a concern here, a healthy dynasty league requires active participation and recurring owners year over year. Fantasy football is an emotional game and just as unpredictable as fantasy itself, so too can be the people who play it.

This issue can be greatly mitigated by having a detailed constitution; a rule book of reference for everyone to follow. A committed commissioner is vital but most importantly you want a league full of trusted, honest people.
Highly recommended are payment hosting resources like LeagueSafe, even with friends & home leagues. A commissioner may also consider having league members pay for future seasons if they trade away rookie draft picks in advance.
An owner may get upset if an opponent made a trade right before or during playoffs which resulted in their elimination.

With the above tools in place and a fair playing field for everyone to make moves of their own, this should not be concerning. A league without trade deadlines may develop an arms race, which tends to increase league parity.
You need to win with your own depth, we all face injuries and the better teams work through them.

There are very few fantasy teams to overcome the major injuries we saw this year. The pandemic also led to impacts on the field right up into fantasy playoffs. Transactions made going into fantasy playoffs could have helped or hindered their squad, there are too many factors in this unpredictable game.
Fantasy football has always had trade deadlines, you don't mess with the core of the game we play.

This game has greatly evolved over the years and if every other area can and has been adapted, so can league trade deadlines.
Conclusion
Dynasty fantasy football is an entirely different game than the redraft format. Dynasty formats do not require a trade freeze, it is a 365 day a year commitment. Removing trade deadlines will promote a healthy league, allowing owners to identify new opportunities to improve.
Savvy dynasty managers recognize contending teams may be desperate. Extracting extra value when selling off assets as playoffs approach is a sound strategy.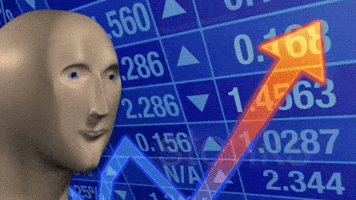 Please consider removing trade deadlines from your dynasty fantasy football leagues. Talk to your league, present the case, and ask for a league vote on the matter.
For information on dynasty leagues, check out the work of Corey Spala where he outlines how to transition from Redraft to Dynasty and reviews the Dynasty Stock Market heading into the 2021 offseason.
Thanks for tuning in for my trade deadline rant, you can find me on twitter @FFZachBlach where I will most certainly continue to preach against the tyranny of trade deadlines in dynasty fantasy football.