As we look at Week 14 in the AFC East, much has changed since my last run through the division. Buffalo has gone cold while the Patriots and Dolphins have woken up at the right time. As a result, the division is now up for grabs, meaning there will be plenty to play for in the last quarter of the regular season.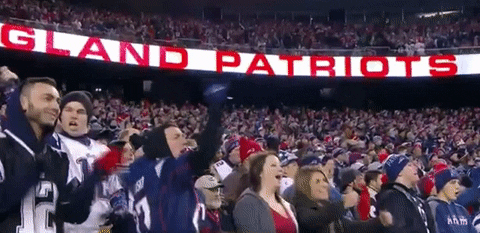 1. New England Patriots (9-4)
Storylines
Patriots Wide Receivers Are Becoming Fantasy-Relevant
With most rookie quarterbacks, there will be growing pains, which tend to affect their wide receivers' production and fantasy relevance. The Patriots were a prime example, even after they spent money to bring in Nelson Agholor and Kendrick Bourne. However, a couple of New England's wideouts have started to make some noise. From Week 7-12, Bourne has gone 24/341/3 while also adding 50 yards on the ground—good for WR13 over that stretch. In addition, Jakobi Meyers has put up a similar stat line of 23/274/1 (WR28) during that same stretch. With Mac Jones coming into his own, and some quality matchups the rest of the way, these guys could be valuable commodities for your playoff run.
The Defense is Elite
When the Patriots let Stephon Gilmore go to Carolina for pennies on the dollar, many groaned and assumed the defense would struggle the rest of the year. However, they have done anything but that over the last seven weeks. The Patriots have held the Jets, Chargers, Panthers, Browns, Falcons, Titans, and their AFC division rival Bills to an average of 10.4 points per game while also accumulating 19 sacks and 20 turnovers going into Week 14.
Of course, some will point out the Jets are the Jets, Sam Darnold regressed following his hot start, the Browns were missing Chubb and Hunt, the Falcons didn't have Ridley, the Titans barely fielded a healthy team, and they played Buffalo in 25-50 mph winds. Regardless, the defensive accomplishments are still impressive. The Patriots tend to base their defensive game plan on eliminating what the other team does best, so Josh Allen, Stefon Diggs, and Jonathan Taylor owners may want to take notice. 
Trending Players
Mac Jones
Many see the rookie as a game manager, and he would not be my first choice as a fantasy quarterback; however, you could certainly do worse. Prior to the mess on Monday night, Jones had gone 76 for 99 (76.7% completion rate) in the last four games for 854 yards, with seven touchdowns and only two interceptions. Jones limits the turnovers, and with teams beginning to focus on stopping the run, Jones will have to throw more as the season progresses past Week 14 against some AFC East divisional foes.
Rhamondre Stevenson
After being a healthy scratch early on in the year, Stevenson has been active every week since Week 8 and has taken advantage of Damien Harris dealing with some injuries. Since Week 8, Stevenson has 83 carries for 381 yards and two scores. Harris is still the lead back, but he had to leave the game against Buffalo with a hamstring injury. Stevenson could be a league winner if Harris misses any time after the bye.
A Look Ahead
After the Week 14 bye, New England travels to Indianapolis to face a surging Colts team before welcoming the Bills and Dolphins to Foxboro. The Patriots should be favored in most of their remaining games but I would expect most to be close.
2. Buffalo Bills (7-5)
Storylines
Are the Recent Struggles Josh Allen's Fault
Though they are 7-5, the Bills have gone 3-4 over their last seven and have been a bit exposed. While many eyes are on the 2020 MVP candidate and mega-contract recipient Josh Allen, is it his fault? If you look at the splits in the wins vs. the losses, it becomes evident the more Josh Allen has to throw, the more Buffalo struggles.
| | | | | | | | |
| --- | --- | --- | --- | --- | --- | --- | --- |
| | Games | Attempts | Attempts/Game | Completion % | Yards | TD | INT |
| Wins | 7 | 230 | 32.9 | 68.3% | 1975 | 19 | 5 |
| Losses | 5 | 210 | 42 | 63% | 1241 | 7 | 5 |
Josh Allen is throwing the ball 12 times more per game in losses
Exposing Allen by increasing his attempts is not a recipe for success. Without a running game, he is forced to shoulder the workload. Singletary, Moss, and Breida have combined for only 74 yards per game and nine lost fumbles. Teams have clued into this and are daring the Bills to beat them on the ground, but they are unable.
Get Diggs the Ball
It may sound obvious that getting your best playmakers the ball is an excellent way to win games, but it is proving to be true in Diggs' case. In Buffalo's seven wins, Diggs is averaging 83 yards per game. However, in their five losses, he's averaging just 63 yards. It may not seem like a significant drop, but 31-percent is a significant difference.
Also, Diggs is one of the rare players who has been better away from home. Unfortunately for Diggs and those who have him on their team, half of his remaining games in the [fantasy] regular season are at home.
| | | | | | |
| --- | --- | --- | --- | --- | --- |
| | Games | Targets | Receptions | Yards | Touchdowns |
| Home | 6 | 54 | 35 | 359 | 3 |
| Away | 6 | 54 | 36 | 539 | 4 |
Stefon Diggs averaged 90 yards per week on the road
Trending Players
Dawson Knox
Prior to his Week 13 three-drop disaster, Dawson Knox had picked up right where he left off since returning from injury. He had nine catches on 13 targets, 112 yards, and two touchdowns in Weeks 11-12. Plus, all seven of his touchdowns this year have come in Bills victories. Some may shy away from him after his bad outing, but Josh Allen is happy to have the second-leading red zone target in the AFC East back for this playoff push going into Week 14.
A Look Ahead
Buffalo hopes to recover from their Week 13 loss in quick order but unfortunately, they travel to Tampa on a short week. Any shot of the running game getting on track is likely out the window as the Buccaneers have one of the better run defenses in the league. After they host an underrated Panthers defense before a rematch with New England in Foxboro.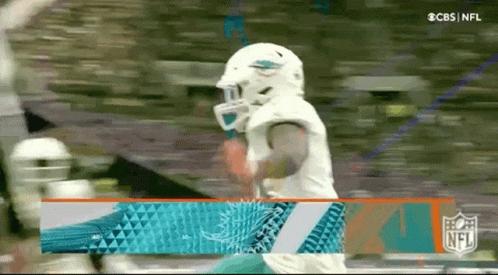 3. Miami Dolphins (6-7)
Storylines
The Dolphins are Sticking with Gaskin
In what might very well be the ugliest fantasy-relevant campaign of 2021, Myles Gaskin is currently the RB13 in overall points (PPR) and RB26 in fantasy points per game. He's only passed 65 yards on the ground or 25 yards receiving twice this year, but his seven total touchdowns and 45 receptions keep him in it. After the bye, Miami welcomes the New York Jets to South Beach Currently the Jets rank 30th in rushing yards allowed and have given up an NFL worst 21 rushing touchdowns.
Waddle Baby, Waddle Baby, Waddle Baby, Waddle
In my last AFC East roundup, I mentioned that Jaylen Waddle was becoming what many thought Laviska Shenault would be for the Jaguars and as we move into Week 14, he has become just that. Waddle is currently on pace for 149 targets this season; he is catching over 75-percent of the balls thrown to him and should crack 1,000 yards, with mostly inconsistent quarterback play. The future is bright for the young Alabama product. With Will Fuller dealing with injuries and DeVante Parker just getting back in the lineup, Waddle should continue to be the Dolphins top receiving weapon from Week 14 on—arugably the best in the AFC East.
Trending Players
Tua Tagovailoa
Often forgotten due to injuries and trouble living up to the hype of his draft slot, Tua Tagovailoa has completed 80-percent of his passes over the last three starts (84/105, 747 yards, 5/1 TD/INT). With his schedule and the lack of suitable quarterbacks in Superflex leagues, Tua is worth rostering and maybe an excellent cheap stash.
A Look Ahead
The Dolphins have won five in a row and are creeping into the wildcard discussion. Miami has a Week 14 Bye, but Week 15 brings a matchup against the Jets; a welcome sight for any fantasy manager. So start your Dolphins with confidence.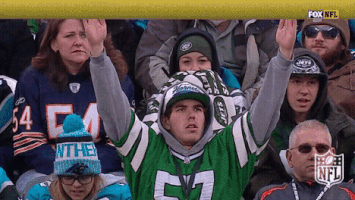 4. New York Jets (3-9)
Storylines
Elijah Moore has a Zach Wilson Problem
It has been a tale of two seasons for the rookie. Elijah Moore totaled only nine catches for 97 yards in his first five games with a horrific 34.6% catch rate (partly due to the quarterback play). Since Week 8, though, Moore has gone 34/459/5 while doubling his catch rate (66.7-percent). So what's the difference? Again, it looks to be quarterback play.
Up until last week, Zach Wilson and Moore haven't been on the same page, and at this point in the season, it may be too much to ask. An off-season together should help the two rookies build up a rapport, but if Wilson is starting avoid Moore.
The Jets Can't Have Nice Things
When Michael Carter started to come into his own, he went down with a low-grade high-ankle sprain. As a result, Carter was placed on IR ahead of their Week 12 matchup with Houston, meaning he'll miss at least another week. Nevertheless, Carter has established himself as a playmaker and the likely lead for the Jets backfield moving forward. You should jump on the opportunity if you are rebuilding, and you can get him cheap from a contender. As I outlined in my Trade Candidates article, the Jets get Mekhi Becton back next season, and he should have little competition for the bulk of the workload.
Trending Players
Zach Wilson
Wilson is trending for the wrong reason. He started the season struggling mightily, then succumbed to an injury, and now there are rumors that he has the Yips. It was understood coming out of college that Wilson was a project who would not be ready right away, but he may have landed in the worst spot for him. A franchise in the New York media spotlight, desperate for relevance.
A Look Ahead
The Jets play three of the next four at home, which will help, but with most of their remaining opponents in playoff contention, look for many pass-heavy game scripts. The situation is not ideal when your quarterback is trying to find his footing while the injuries keep piling up.
For more information on the AFC East following Week 14, along with valued fantasy content, follow Ben on Twitter!