Throughout Matthew Stafford's career in Detroit, the Lions weren't able to build the team needed to get to the promised land. The NFL is a quarterback-driven league but you still need a great team to do damage in the playoffs and ultimately win a Super Bowl.
You could argue, at one point Stafford had the greatest wide receiver of this generation in Calvin Johnson. However, during Johnson's tenure (2007-2015), the Lions finished; 32nd, 32nd, 32nd, 19th, 23rd, 27th, 15th, 3rd (2014), and 23rd in scoring defense. In 2014, the Lions went 11-5 but lost in the playoffs to the Tony Romo-led Dallas Cowboys by four points.
Overall, Stafford has a career playoff record of 0-3.
Entering 2021 at age 33, Stafford intends to win his first playoff game and make a run at the big show; hence the trade request.
Let's examine potential landing spots for Stafford to put himself in the best position to win a ring.
Washington Football Team
2020 record: 7-9 (0-1 in playoffs)
2021 cap space (projected): $32.2M (all salaries linked to spotrac.com)
When Dan Snyder brought in Ron Rivera as head coach, he sent a message to the NFL. He was making a serious attempt at rebranding his franchise and turning it into a winner. Snyder followed that up by drafting one of the most impressive defensive prospects in NFL history: defense end Chase Young from Ohio State. Young and a corps of former first-round picks on the defensive line delivered a division title and playoff birth in Rivera's first year.
Winning wasn't easy, as they had major deficiencies at quarterback. They trotted out Dwayne Haskins, Kyle Allen, Alex Smith (God bless him), and Taylor Heinecke at quarterback. Also, starting a college wide receiver at running back in Antonio Gibson. Pairing Terry McLaurin, Gibson, Logan Thomas, Young with Stafford is a perfect recipe for a deep postseason run.
Rivera came close to winning a Super Bowl with the Carolina Panthers and wants to find a quarterback to take him back. Washington's General Manager Martin Mayhew drafted Stafford in Detroit, so there's a big piece already in place in Washington who would be in favor.
Indianapolis Colts
2020 record: 11-5 (0-1 in playoffs)
2021 cap space (proj.): $68.6M
Colts' general manager Chris Ballard has proven he's are not afraid to make bold moves to keep his team competitive. Last year, Ballard signed quarterback Phillip Rivers to a one year contract hoping to lead their team to the playoffs. Rivers did a great job in Indianapolis, leading the team to an 11-5 record. One thing was clear, Father Time was calling Rivers home, citing decline in arm strength – Rivers has since announced his retirement.
Indianapolis' defense was stout in 2020, thanks to acquisitions DeForrest Buckner (2020) & Justin Houston (2019) shoring up their defensive line, and the continued development of the linebacker group led by Darius Leonard.
Ballard has some work in front of him, as wide receiver T.Y. Hilton is an impending free agent and Michael Pittman isn't going to be able to carry the load on his own. The team should be looking to add some talent on the outside. Paris Campbell is emerging, but due to durability he can't be counted on for more than a complimentary role. The Colts tight end position didn't offer much in terms of fantasy, but their backfield is in a great place after drafting rookie running back Jonathon Taylor, and third-year man Nyheim Hines.
The Colts have the second most available cap space going into the offseason and could surely look to add another weapon on the outside. It would make sense to bring Kenny Golladay or Marvin Jones over with Stafford from Detroit. With nearly $70M in cap room, the possibilities are almost endless. Fantasy owners near and far would love to see this pairing happen.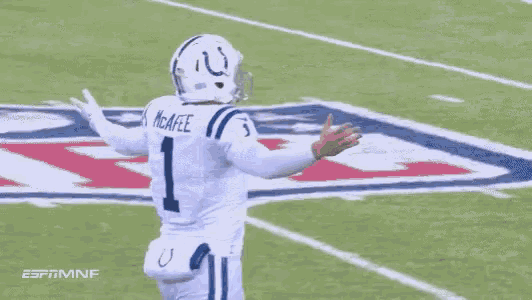 San Francisco 49ers
2020 record: 6-10
2021 cap space (proj.): $12.8M
If you watched any 49er games this season, it was obvious something was missing on offense. The team was riddled by injury, one of the worst years in recent memory. Despite this, Jimmy Garopollo left more to be desired at the quarterback position. Head coach Kyle Shanahan disguised his mistrust in Garoppolo as concern over his high ankle sprain. There were multiple incidents, however, where Garapollo started a game and was pulled seemingly without suffering an injury.
This has led to massive speculation surrounding the 49ers' quarterback situation. Enter Stafford.
Stafford teaming up with George Kittle, Deebo Samuel, Brandon Aiyuk and the Shanahan running game would bring tears of joy to all of the fantasy community (or those of us with shares, at least). There are enough great young pieces on the 49ers defense to be good for many years down the road; they just need to find their trigger man.
New England Patriots
2020 record: 7-9
2021 cap space (proj.): $54.9M
It's fair to say at this point, the New England Patriots swung and missed on Cam Newton. It was a solid idea to bring in the former MVP at a greatly reduced salary to try to prove the Patriots could win without Tom Brady. Good in theory, bad in practice. Newton came out of the gate playing well, but as the season continued he struggled as a passer throwing only eight touchdowns and ten interceptions. Newton did add 12 touchdowns on the ground, but overall the move didn't result in a winning season. The beautiful thing about the NFL is there's always next year!
Bill Belichick probably doesn't have that many years left coaching in the NFL. During his episode of NFL Network's "A Football Life", Coach Bellichick is famously quoted as "not wanting to coach into his 70's." Bellichick enters 2021 at the ripe age of 69, so the clock is ticking on his coaching career. Safe to say the Patriots are in win now mode, or would prefer to be anyway.
Therefore, if Bellichick isn't happy with the quarterbacks who will be available at 1.15 he could easily make a move to bring in a veteran. With a league-high eight players opting-out in 2020 their current roster isn't as bad as one may be led to believe. Winning in 2021 is on the table. Having nearly $55 million in cap room will help them take on Stafford's $19M salary and still be able to add pieces to make their offense more explosive, again maybe a wide receiver over with him from Detroit – ala Golladay or Jones.
Bellichick is never one to shy away from making a splash. Acquiring Stafford to lead what could be his last team, with a chance to go for one more Super Bowl could prove to be his final brilliant move. Playing chess while the rest of the league plays checkers.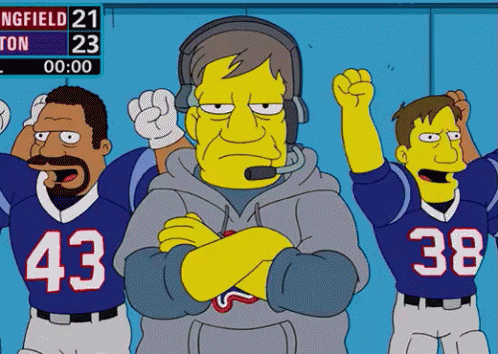 It's hard to project how this offense will look at the start of 2021, but Stafford would immediately elevate wide receiver Julian Edelman and running back Damien Harris' fantasy value in the short term. Not to mention whomever the Patriots were to bring in alongside Stafford either via draft or free agency.
Speculative Destinations for Stafford
Chicago Bears
2020 record: 8-8 (0-1 in playoffs)
2021 cap space (proj.): -$10.5M
Khalil Mack and Co. having a quality veteran quarterback to play with would make Bears fans extremely happy. Head coach Matt Nagy reputation as an "offensive guru" with a quarterback of Stafford's caliber immediately improves this franchises outlook. A priority for Chicago is keeping stud wide receiver Allen Robinson; signing Stafford could convince him. This move would only increase the value of other skill players in Chicago; David Montgomery, Darnell Mooney, Cole Kmet, and Tarik Cohen.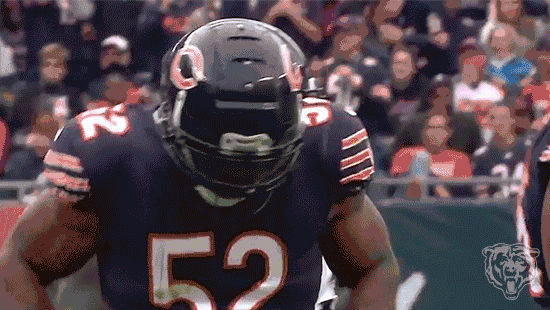 This concept would be difficult due to potential cap issues and the Lions most likely wouldn't trade Stafford to a division rival. Still fun to speculate.
The Bears will likely draft a rookie quarterback or chase a cheap option to bridge the gap – Jameis Winston or Ryan Fitzpatrick, perhaps.
New Orleans Saints
2020 record: 12-4 (1-1 in playoffs)
2021 cap space (proj.): -$105.1M
This outcome is pure fantasy. The Saints have dug themselves a financial hole so deep I'm not sure they even know where it ends. To be negative $100+ million is truly something to marvel at and yet, they extended running back Alvin Kamara before 2020 began so it's hard to know what's real or fake anymore.
What's not fake, is the level of overall talent on offense and defense in New Orleans. Kamara and Michael Thomas help form one of the league's top one, two punches in terms of offensive weapons. Head coach Sean Payton's creative scheme would unlock potential in Stafford we haven't seen yet in his career. The Saints' young secondary and defensive front provides the quarterback an opportunity to win, as proven by Teddy Bridgewater and Taysom Hill combining for an 8-1 record while filling in for Drew Brees. Stafford would keep this team competitive and get the most out of Kamara and Thomas. If only they could figure out how to afford Detroit's longtime quarterback.
Matt Stafford joining the Saints would be a dream come true for fantasy owners, but after examining the financial situation down in the Bayou it turns out it is more of a nightmare after all.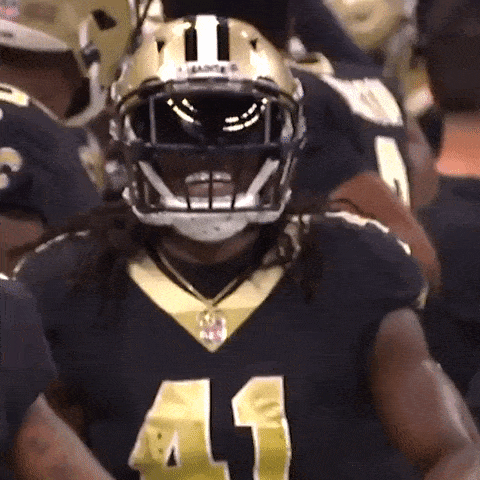 So where does Stafford end up?
The only thing we do know is the Lions and Stafford have agreed to part ways. Now the fun part will be waiting to see where he will play in 2021. The odds that Stafford lands on a team that is closer to winning than the Lions are quite high. His short-term potential as a fantasy quarterback is trending upwards, and whichever team lands him should get a nice boost.
As always, you can find my weekly DFS picks and sports betting lines on Twitter @DFSwithDan, future content over @JoinOurCircle_. Check out our Support Group and be sure to come back for more articles!